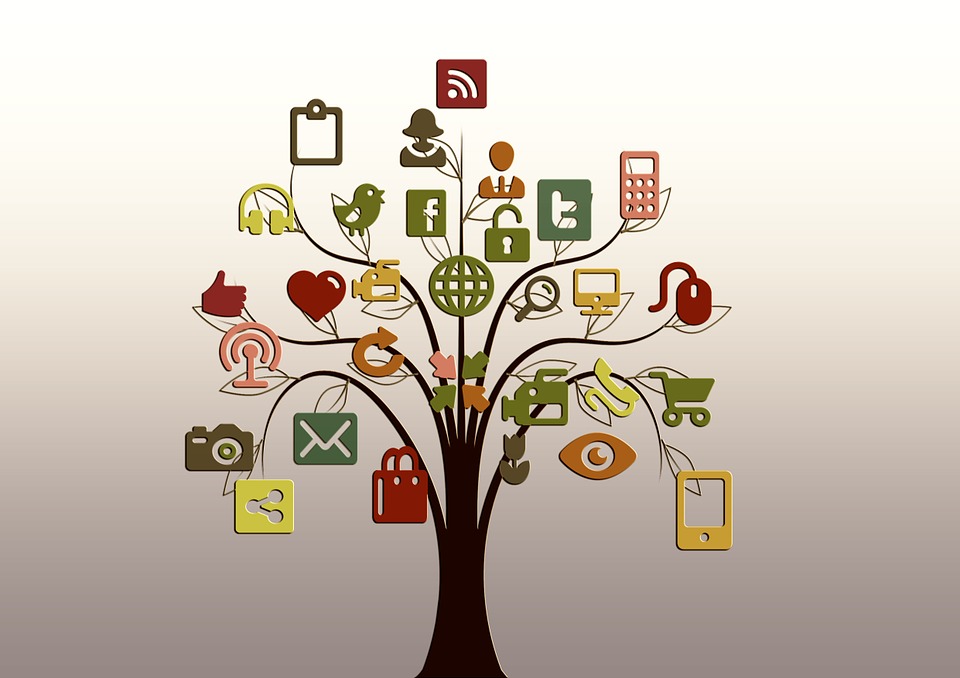 Summary:
The rapidly growing business of E-commerce is gaining a lot of popularity nowadays. There are new websites coming up and offering variety of products and deals everyday to attract the customers and let them buy those products from their portals. When you discover the various ways in which you can attract the customers and let them visit your website for the products and offers, all you need is the effective management of the social media platforms. To get this done, here are some of the strategies to effectively use social media marketing for your e-commerce business.
The advantage in the business of e-commerce is that it is spread over a large geography; may be a whole state or a country. In some cases, it is pan-continental or across the world. The power of social media enables you to reach out to the people in the geography of your business only and attract them towards the various products which they can shop from your website.
With the increase in the start-ups and the consistent players in this business, there are new verticals added to the products as well as the existing offers. This makes the business even more challenging in which conversions have become difficult where you reach out to the right people who are interested in these products. Here comes the benefit of social media. With these social media platforms, you get the option to reach out to the right people, connect and engage with them and sell your products to the right people in the least possible time. Always remember that more than 40% of the users who shop from the e-commerce website, they are being diverged from the social media platforms whether it be Facebook, Twitter, Instagram or Pinterest.
These all facts make the use of social media for marketing your e-commerce business very important. Here are some of the effective tried and tested tricks you can apply to increase the number of visitors on your website. Just read them and I am sure that you will relate to a lot of factors from your real life business which comes across as a hindrance that results in customers visiting and shopping from other websites rather than yours.
1. Blogging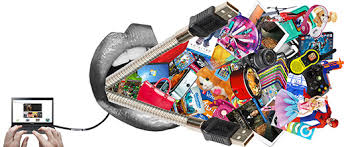 Blogging becomes utterimportant platform of social media especially when discussed about e-commerce business. There are millions of products which you put on your website for sale. Each and every product has a description on your website which is available for the users. Blogging lets you engage the audience in a lot of reading stuff where you promote your brand/business indirectly by promoting the products which you sell. This can be done in many ways; you can have your blogs on various issues like which brand's phone will suit the best for teenagers, why should you have a solitaire in your finger, what all accessories a girl must have and a lot more.
Through these kinds of blogs you become the opinion leader of the society or the categories of masses on which you target your business. You can also have write ups on various generic issues, some industry updates, reviews of some new phones, electronic gadgets and reviews of the customers who are already using the product. These all write ups influence the people to buy those products and that too from your portal only. To reach this goal, you need to write these blogs in a manner in which along with the product or the generic issue, there is a name of your website also. This leads to the execution of the repetitive theory which will help in making awareness about your e-commerce website also.
2. Social Media Platforms Applications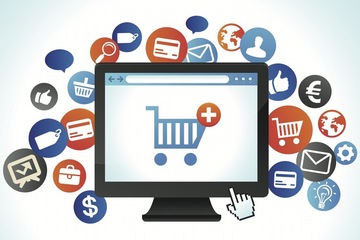 If you are having an e-commerce website, then you must be present on all the social media platforms also. In all these platforms, whether it is your Facebook, Twitter, LinkedIn or any other; there are a lot of applications where you can target your audience by using the databases of these platforms.
You can have a registration process through which you get to create your database also and then use these contacts for promoting the new products or offers which attracts the users and influence them to buy those products.
3. Campaigns
Campaigns are very effective when planned in the right manner. In the context of an e-commerce business, you can always have various types of campaigns which can engage the audience on your profile page, which eventually leads them to your website. For example, you can start up with a campaign where you entice the user to fill in the registration form and get a discount coupon on that. The newly launched e-commerce for eye care and spectacles, Lenskart have gained a lot of success with this kind of campaigns where they provide a free coupon of Rs. 150 on any new registration.
4. Creative Post Design
I again come back to my favorite saying, a photograph is equivalent to a thousand words. All of your social media profile pages, your posts, feeds and other information which you provide either as a campaign or normal news feed; you can provide creative and interactive graphics or designs to provide the same. These kinds of creatives bring more engagement as the people like, share and comment on them more than the usual text feeds.
These creative must include the specific features of the newly launched products, price comparison with the market rates and a lot more.
5.Promotional Offers

The business of e-commerce works at its best with the promotional offers. A customer or a visitor usually does not look at the price of the product. What they look at is the discount or the promotional offers which you give to your customers. When you connect your website with the various social media platforms, you do not display the price of the product. What you have to display is the discount offers on a product. The discount figures attract the customers more than the price of the products.
One of the most interesting features present in all the social media platforms is the audience manager where you are able to see the visitors, number of clicks, annotations and a lot of other aspects which lets you monitor your campaigns and set your target audience by filtering them with various filters like age, area of interest, behavior patterns and a lot more.
I have listed here some of the most common and successful offers used on the social media platforms –
A lot of promotional campaigns and offers which you might have seen on your profile page even are Click to Websites offers. In this kind of promotions, you bait the viewer to visit your website and get attractive discounts which may be named as the new visitor discount or any other clubbed offers.
Product Discounts are also shown in a lot of Facebook Adverts and YouTube which contains the listed discounts which attracts the customers. You must have noticed a fact, most of these adverts have same price but you get attracted by a bigger figure of discount rather than the actual price of the commodity. Eventually, it gets more customers to your website and let them buy various products.
There are a variety of competitions and contests which successfully engage the audience and boost traffic on your website. There are various offers which you can give to the customers ranging from discount vouchers, free shopping coupons and a lot more. This works similarly to sample distribution of a product in the market. If you give sample offers and discount vouchers of your website, you indirectly attract the customer on your website to shop.
These are some of the examples. If you visit your social media platforms regularly, you see a number of competitions like this running every now and then. You must have a look at them and try something like that to boost your business.
Conclusion
These are the few advantages of social media and its platforms to boost your e-commerce business and intriguing people to visit your website eventually by engaging on your social media profiles. What you should target is to become the opinion leader of the society, where even a person wants to buy a small commodity worth some rupees, he must visit your website whether you sell it or not.