ReNew Power in a gist is committed to serving society with the twin goals of shouldering Corporate Social Responsibility for charitable causes and also working diligently to utilize renewable energy to reduce carbon emissions. ReNew tasked-cum-collaborated with Unyscape to seek technical and business assistance to establish itself in the market.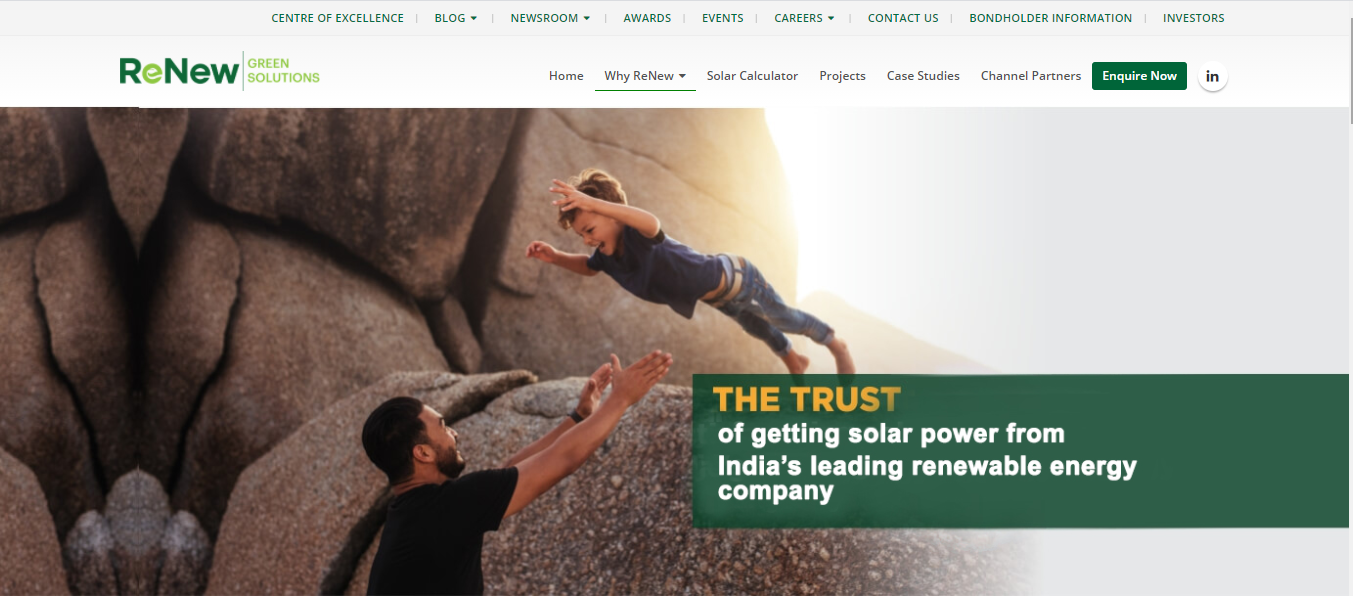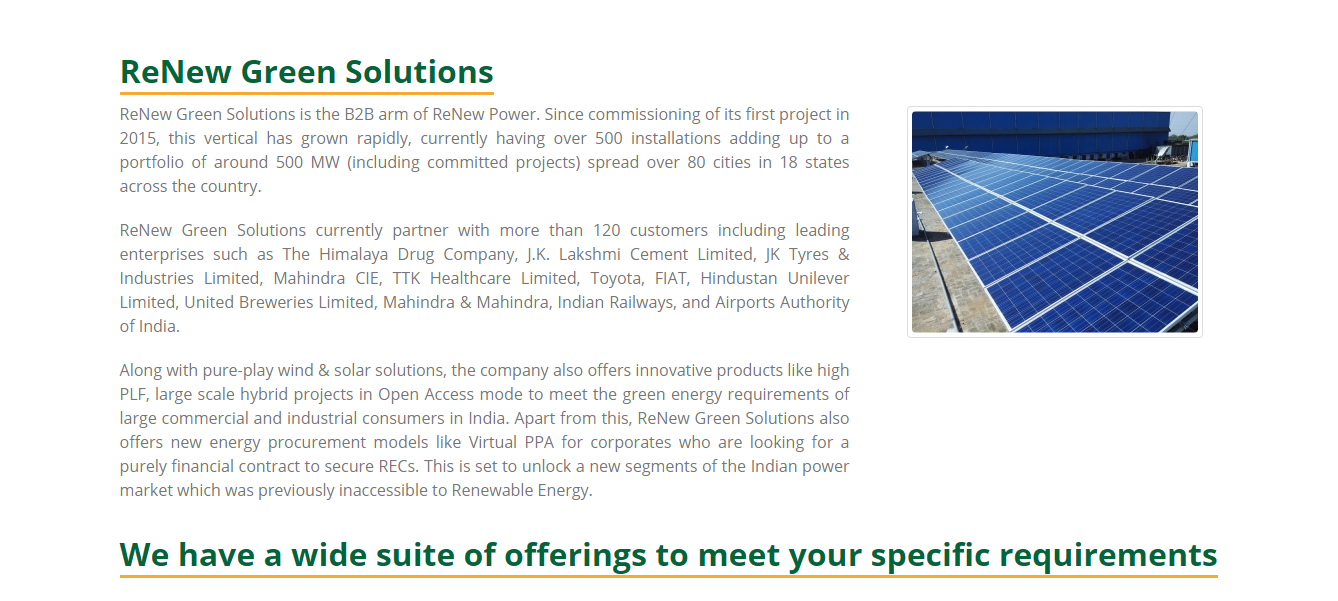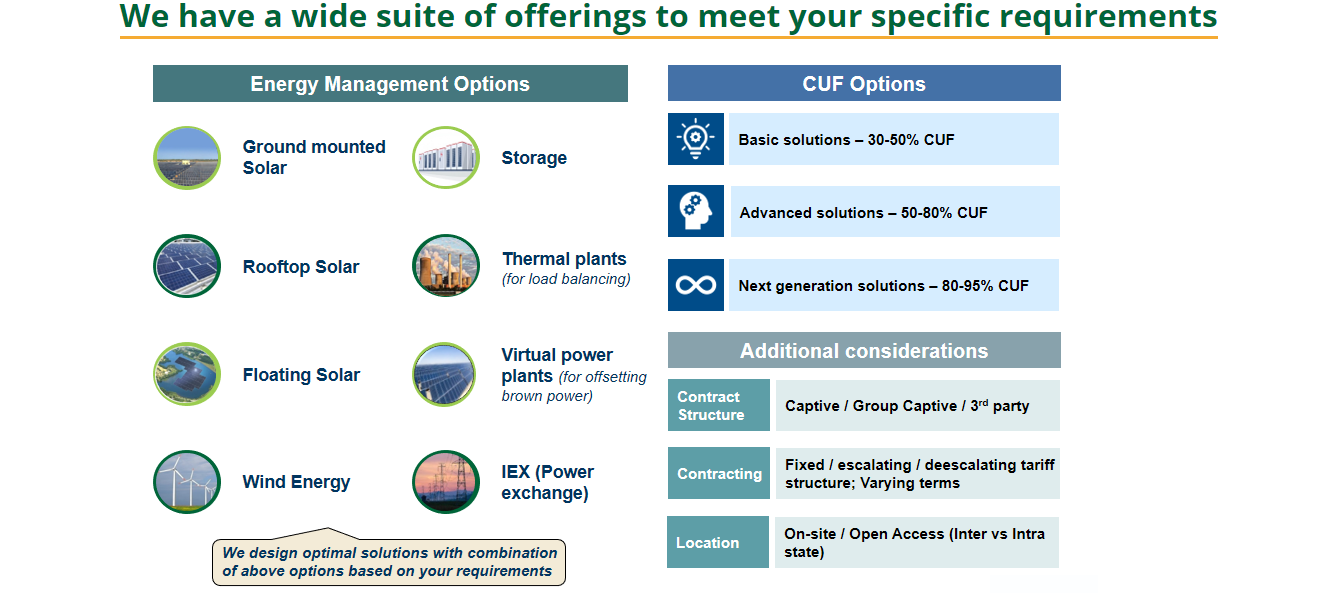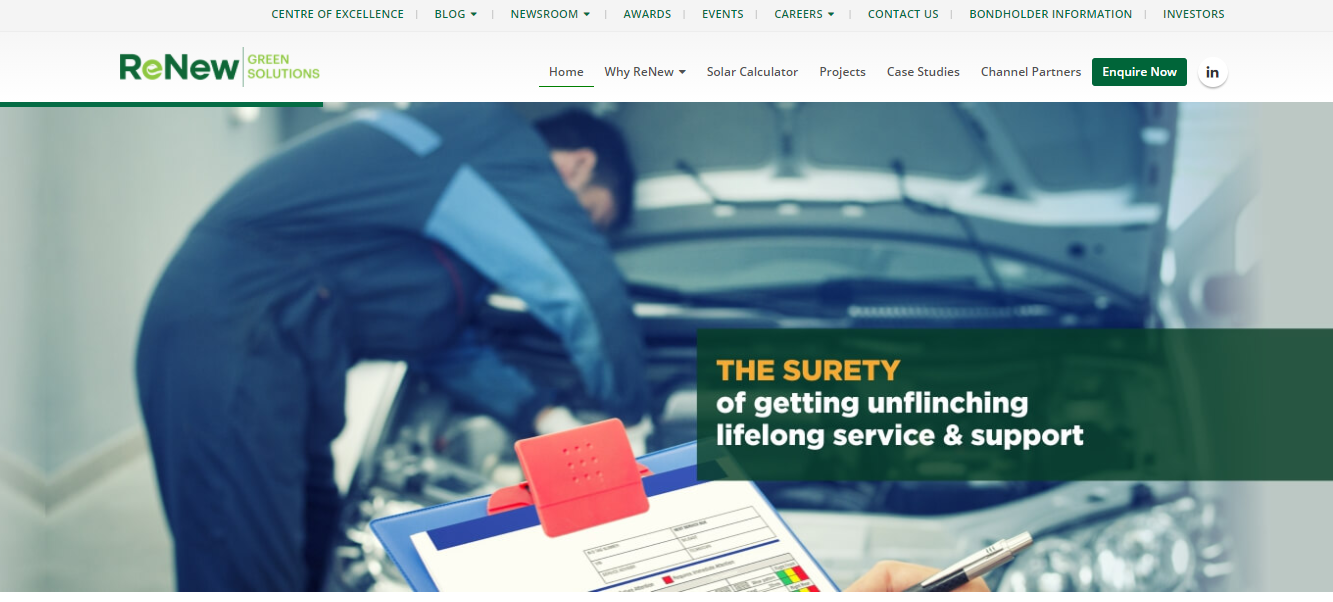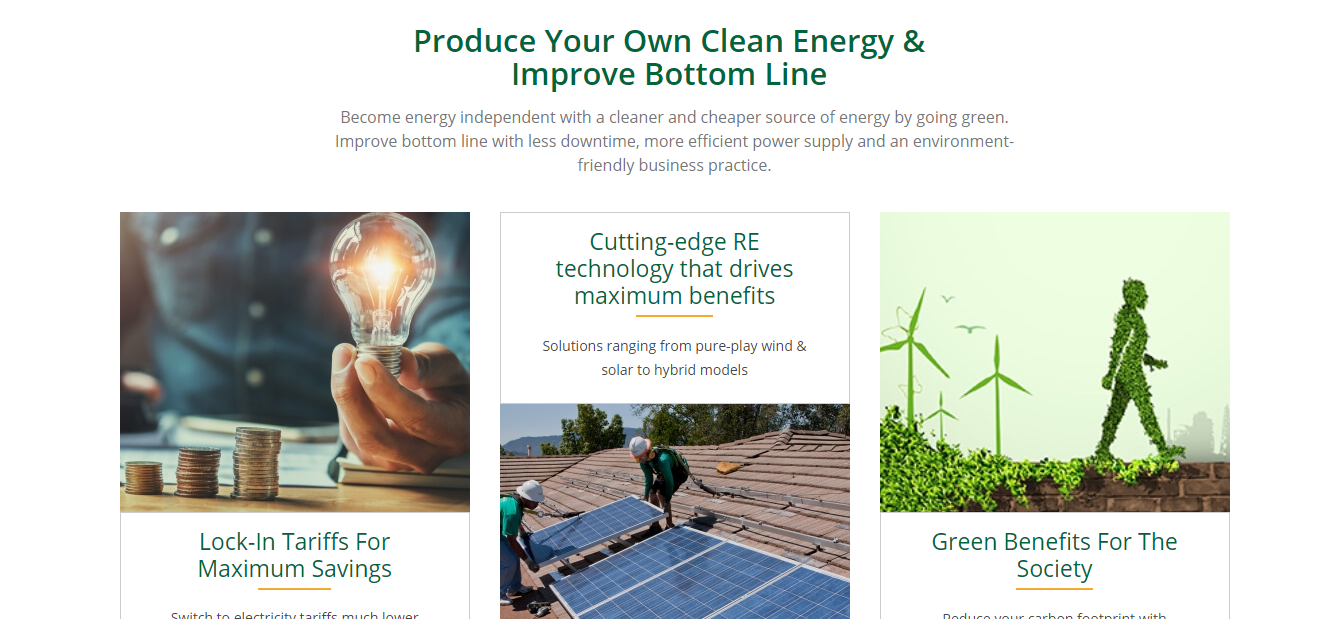 Incepted in 2011, ReNew Power has come up as an esteemed Indian IPP (Independent Power Producer) to venture into the renewable energy sector. It also emerges as the first one to surpass a huge 1GW mark of operational capacity and become the sole company that has over 5 GW of functional capacity. To cater to the increasing energy needs of its commercial, corporate and industrial clients, ReNew Power offers a varied range of energy management options like groundwater management, storage, rooftop solar, thermal plants, virtual power plants, wind energy, and IEX. It has over 120 clients in as many as 18 states of the country and has witnessed great organic and inorganic growth. Ostro Energy's acquisition of 2018 is one of the landmarks in the history of ReNew Power.
Understanding and enhancing the entire business model of the client which includes the launching of its innovative products like high PLF, massive scale hybrid projects in open access mode, and also the Virtual PPA exclusively for its PPA corporate customers.
To establish the company as a B2B and a B2C player in the market.
To roll out cost-effective market strategies and reach out to potential leads, investors, and eventually to customers.
To roll out CRM strategies to build healthy relations with the investors and the customers
To help the client implement its OPEX and CAPEX model effectively.
Intense market competition.
Filtering out the potential customers/clients from a huge customer base and convert them into successful leads.
Rolling out awareness campaigns about the cost-effectiveness of renewable energy utility units, ReNew Power's innovative solutions, and its EPC models for the clients, to garner their trust.
To chalk out strategies that make people aware of the potential of renewable energy and hence encourage its use more and more.
Highly responsive, optimized, and user-friendly website with an intuitive landing page.
Fluid navigation, SEO-friendly, and cross-platform compatible web portal.
Clean and B2B/B2C user-friendly information architecture.
A clear and light presentation layer to load the website super quickly.
Social Media integration module.
Robust customer support module for immediate support and follow-up, post-commissioning & installation of the units.
Firstly, to have an online presence for the client's business to add to its organic growth.
To establish in the market of energy providers by implementing business analytics, data analytics, and cost-effective strategies for our client.
To integrate EPC (Engineering, Procurement, and Construction) model i.e. with the website.
Developing and maintaining a twin module of investors and consumers on the website.
Utilize digital marketing strategies to increase PPCs, and optimize CPAs as much as possible.
Content management, migration, and upgrading with the AWS integration to prepare for a huge influx of visitors.
Client's benefits and Metrics
Immediate business benefits and Metrics
Today ReNew Power stands among the most reputed Indian companies in the energy sector, by its assets.
Post-implementation of our strategies, its conversion of leads shot up sharply and today it has units installed for the players like TCS, Vishal Mega Mart, Delhi Metro, Airports Authority of India, Goldman Sachs, DLF, BigBasket, and many more.
Its operational capacity doubled in the set of three fiscal years i.e. from 2015-2018.
Today, it has powerful investors like Tokyo Electricm Canada Pension Plan Investment, Abu Dhabi Investment Authority, and many more like these to support its cause, owing to Unyscape's faith-building solutions.
Studying the potential competitors in a specific domain is important to establish a particular client in the market, before implementing market strategies.
Renewable sources of energy carry huge potential and can be put to highly effective use to lower carbon footprints in the environment.
Optimally utilizing renewable sources of energy can help minimize electricity costs for enterprises, individuals, and organizations running on larger scales.
It is not just the responsibility of a government, organization, or community but a huge individual responsibility by large.
The web platform building task-cum-collaboration of ReNew Power with Unyscape was an event of mutual organic growth. Unyscape helped ReNew Power climb the ladders of market acquisition within the stipulated time and now we render maintenance services to our cherished client.