Venturing into financial advising, Money Dial has surfaced as India's first financial aggregator service that brings investors and financial advisors on one platform. Unyscape, using a combination of its agile approach and digital strategies engineered a platform for Money Dial that today caters to both DSP and SSP scenarios. It showcases professional details about thousands of licensed financial advisors like their complete profile, bio, registration, their client review and ratings, and much more. Investors and advice seekers who wish to make a variety of financial investments, can explore these options and be rest assured of the quality advice they receive.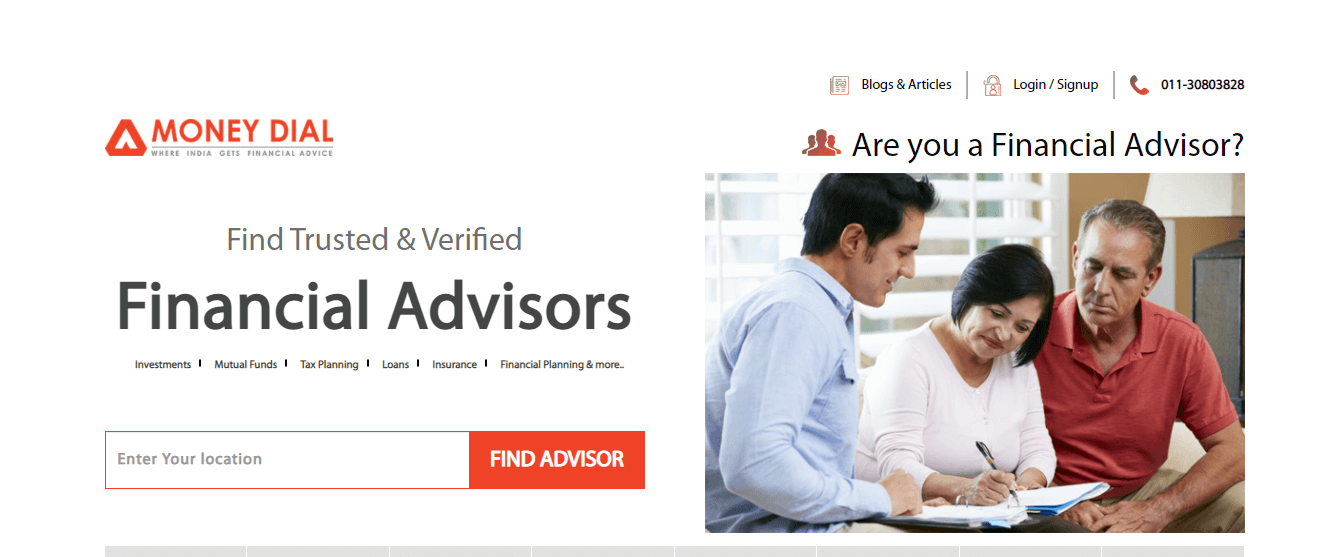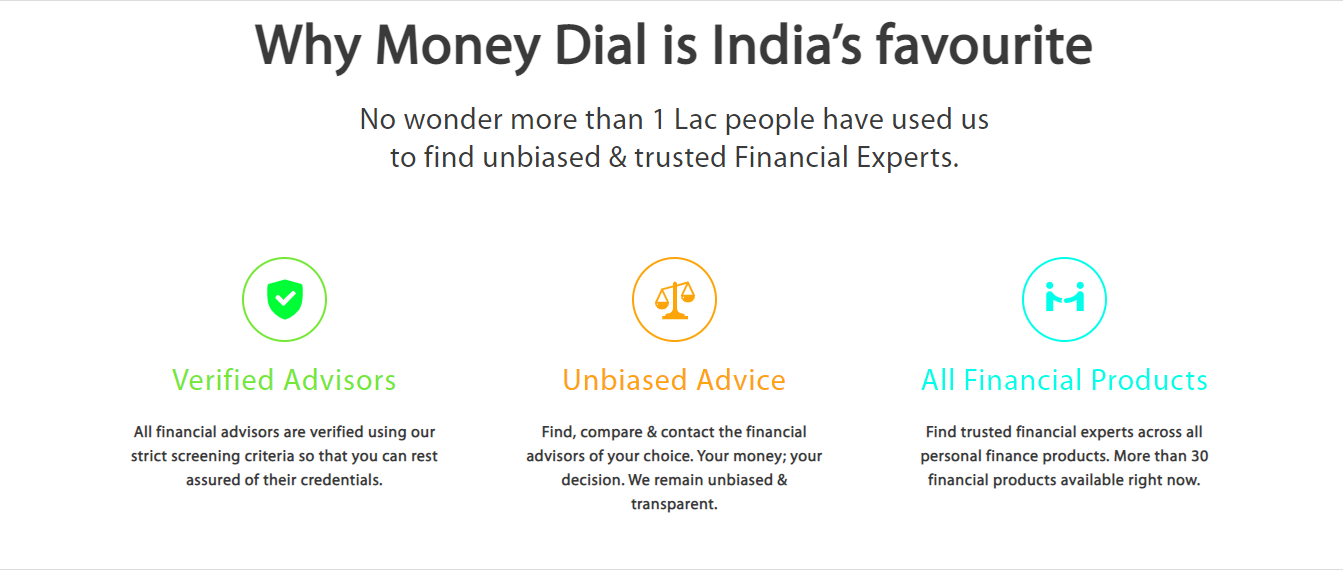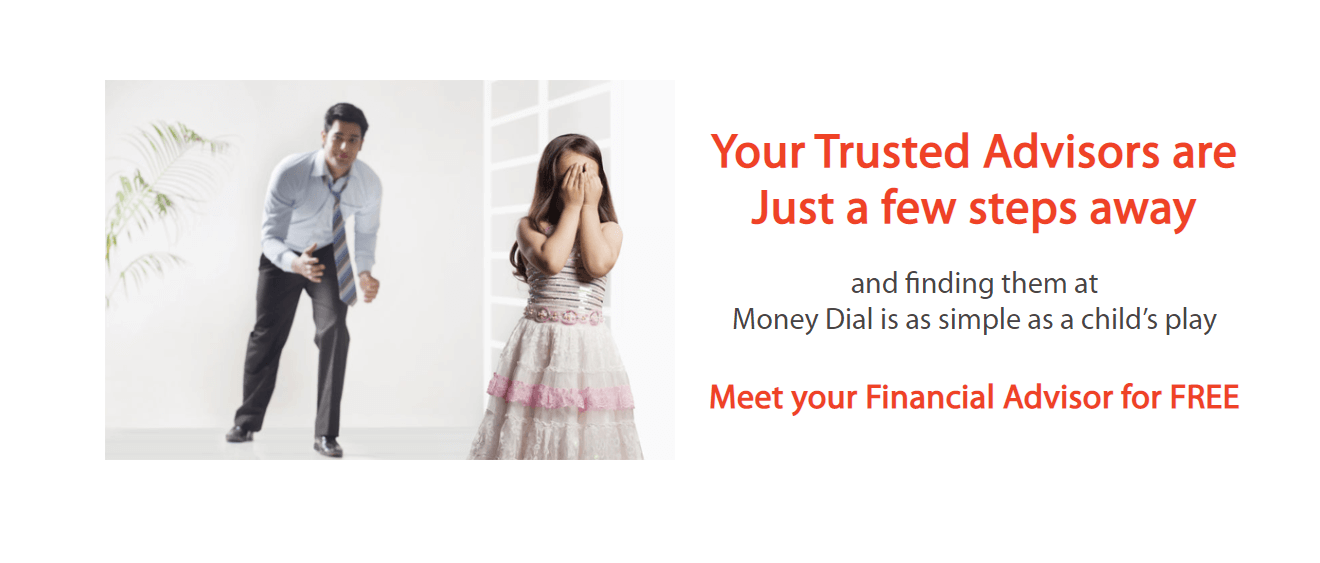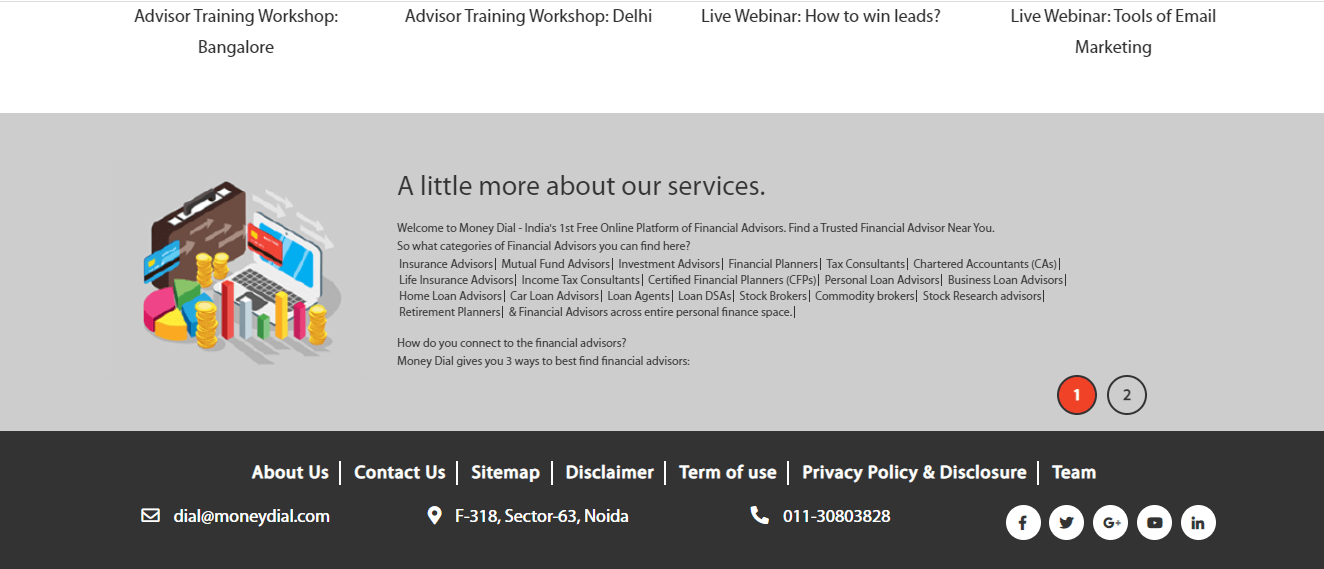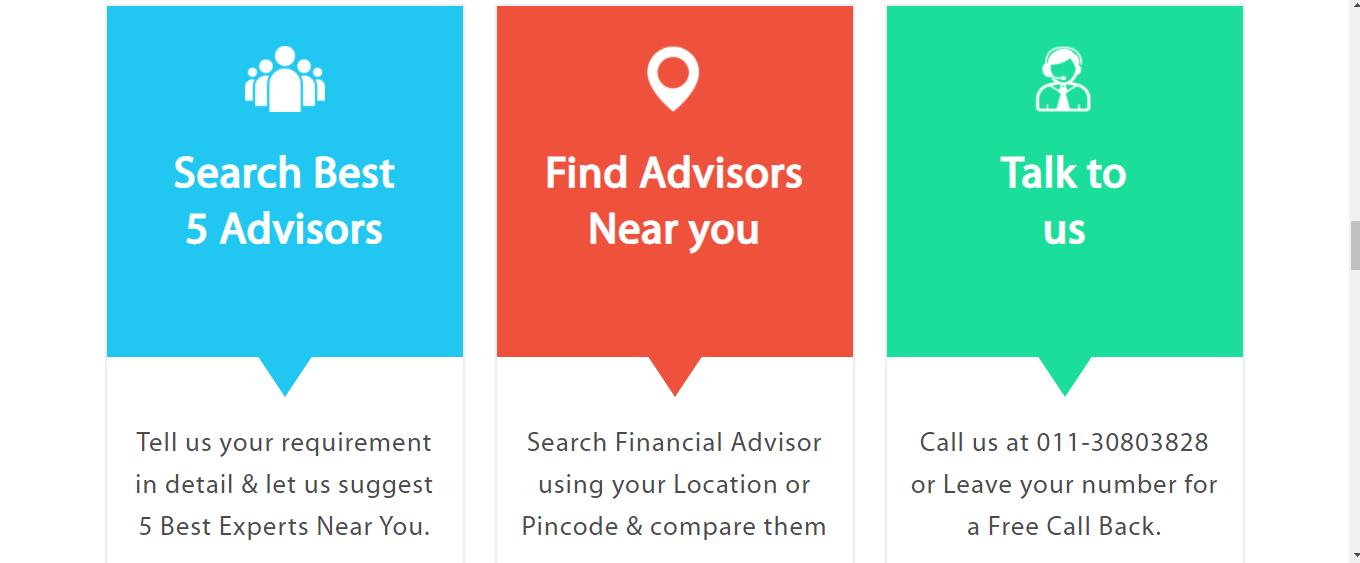 Founded in 2015, Noida-based firm Money dial was born out of rigorous brainstorming sessions after analyzing the need to have some investor-friendly Indian platform. It thus is an incredible matching service designed to introduce individuals to financial advisors who hold legit licenses, customer ratings reviews, and certifications, etc. So, anyone who wishes to manage and invest money better via Mutual Funds, shares or insurance plans, or even retirement plans, Money Dial provides a pool of financial advisors, and customers after going through a well-thought process can choose their advisor.
As they vaunt of connection with advisors for free, they term it as a Business practice management platform. They usher you for your money and business in entirety and help you architect your business only to let you reach where you deserve. As they take immense pride in furthering their ideology of credible advisor and incredible advice, they assure you of providing new insights to you to re-traverse your business trajectory.
Unyscape after exhaustively analyzing the market and probing the concept of Money Dial, in cognizance with the client realized an immediate need to have an online platform. This strong ideation certainly needed an even stronger and a planned digital implementation. The goals are as follows:
To have a platform that is scalable, code-integration friendly, responsive, and robust enough platform to endure large traffic volume.
Post this Unyscape's next goal was to generate quality leads from the Demand side and the Supply-side to grow the influx.
Drawing inspiration from existing concepts of the financial market, the concept of Money Dial matches with the upbeat market trends.
Infrastructure management becomes one of the biggest challenging scenarios in the projects dealing with financial services.
To pull quality leads and build faith with the customers.
To fetch data from extensive databases or other data sources and shortlist potential leads of investors.
To run trust-building campaigns post analyzing the data using updated analytical tools.
Aggregator platform catering to two sides of the market.
Intuitive UI/UX and fluid navigation.
Robust demand Side Platform and Supply-side platform
Admin support.
Assured scalability with multiple browser support.
To draft a primary MVP for the Money Dial concept and roll it into the market for first-hand user trials. Later, to add functionalities on an incremental basis, as the users increase.
To implement the display network, Unyscape segregated the entire project into two broad modules. I.e. the DSP (Demand Supply Platform) and SSP (Supply Side Platform).
For the supply side platform, it was important to maintain financial advisors' profiles.
While for the Demand-side platform, users needed to have their accounts with Money Dial.
The digital marketing of the platform to kick off immediately post-implementation of the primary MVP.
To implement SEO strategies to increase the influx of investors.
To search for potential advisors to collaborate with Money Dial and increase their pan-India reach.
Client's benefits and Metrics
Immediate business benefits and Metrics:
SEO strategies generated quality leads that shot up drastically.
CPA reduced dramatically.
An immediate and exponential increase in Money Dial audience indicating the effectiveness of Unyscape's faith-building strategies.
Every client seeks different financial needs and thus wishes to connect with an advisor screened according to his needs.
One size fits all does not gel well with financial advice.
Every investor preserves the right to choose an advisor according to his investment strategies.
An in-depth analysis of an investor's needs is one of the crucial pre-investment strategies to establish a good investor-advisor relationship.
Money Dial sought Unyscape's help to streamline their project and we delivered the project within the deadline. Today, as we maintain their website, we also share a great rapport with them.