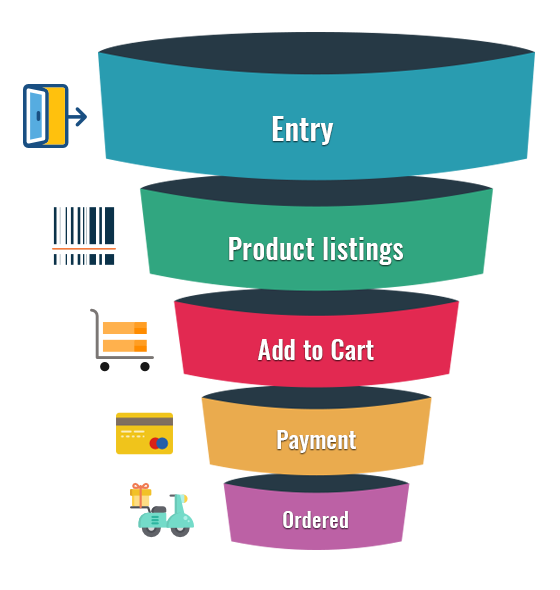 To enable the successful journeys for customers, it is imperative to understand what information must be provided at which stage through which path. These influence the decisions to login, purchase, or consume services. To understand the user behaviour flow, we perform detailed analysis for various segments of users based on device, source of traffic, different intent. A lot of analysis around the following points help our clients hypothesize variations to improve the user journey and the digital assets:
Bounce rate analysis for different segments help us identify the consumer segment which is not handled well.
Goal Funnels path are too critical to analyse. Exit rate analysis at different pages clearly distinguishes the performance of various pages.
Movement to a path other than the desired consumer journey are distractions. Reducing the distractions help our clients improve conversions. It reflects the need to change the message or provide relevant info or stick to the standard signage for prompting user to go through the desired path.
Time spent on a page also determines the level of engagement a user. Reducing the time increases the chances of conversions. All the required information with minimum confusion help users in quick buying.
In our endeavour to understand, improve and influence consumer behaviour, we test all the hypothesis through AB tests. Users themselves are the best source to capture data and performance of variants of a webpage with changes on messaging, signage, prominence given to a call to action. Using statistical analysis, we can help you achieve higher conversion rates and average order size. Simply put these are the hymns of digital success mantra in consumer behaviour:
Analyse user behaviour through funnels and journeys
Determine KPIs to improve
Make hypothesis
Identify changes and create those variants
Perform AB test on random users
Measure results and determine statistically significant results
Implement the changes on the live platform