A systematic, disciplined and quantifiable approach that spans strategy, technology and marketing defines our web application development & engineering vertical. Applying our rich enterprise experience and deep industry insights, We deliver high quality, flexible applications that are easy to maintain and are reliable, secure and easy to deploy.
Click to know more about Our Services.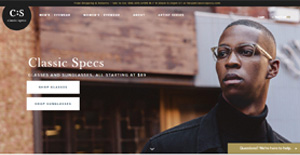 Classic Specs (CS)
Started at the Brooklyn Flea in 2010, Classic Specs was founded in Williamsburg to bring beautiful, well crafted and bespoke eyewear to all. Frames are vintage inspired, handmade with the highest quality Italian acetate, durable stainless steel reinforced hinges, and custom lenses ground in LA. Classic Specs is committed to creativity, beauty and quality.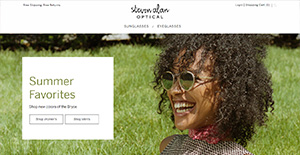 Steven Alan Optical (SAO)
Having spent the past 20 years creating a mini fashion world grounded in subversive takes on American classics, Steven Alan has quietly emerged an uncommon fashion pioneer. Steven has created a loyal following for his blend of casual, smart, self-assured men and women's fashion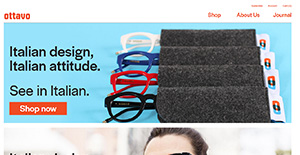 Ottavo (OT)
Inspired by the timeless aesthetic of Italian design, Ottavo readers and reading glasses are crafted with the finest Mazzucchelli Italian acetate, flexible Visottica-Comotec spring hinges, durable CR-39 or polycarbonate optical lenses with anti-scratch and anti-reflective coatings, and luxurious brushed gold temple tips.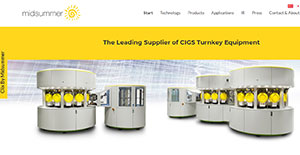 Midsummer
Midsummer is a leading supplier of equipment for cost-effective manufacturing of high efficiency, flexible CIGS thin film solar cells. They are the only supplier to deliver turnkey systems for manufacturing of flexible solar cells, combined with an in-house proprietary CIGS process. Midsummer is based out in Sweden.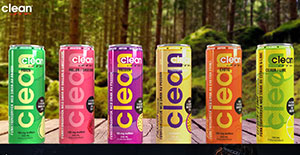 Clean Drink
Clean Drink is a Swedish brand founded by the end of 2015 by two brothers. The idea behind Clean drink is to offer a top-quality functional drink with a combination of ingredients for an active lifestyle. Clean drink is also one of the few functional drinks produced in the Nordic region. The client wished to introduce their products through online means in order to be more reachable by their potential customers.

PROJECT BASED
Effective for projects where requirements are not likely to change significantly during the development process.
We work with clients in software specification documentation & time-effort estimation of such projects.

STAFF AUGMENTATION
You can extend your existing team by hiring one or more then one staff from our team.
It requires high client involvement to supervise the augmented staff. It means that Project Management and Technical Leadership remain on the clients side.

DELIVERY CENTER
We can manage high variety of projects and activities such as new product development, digital transformation, system maintenance, testing services and other long-term activities.
This relationship also cover product development & similar engagement.