Digital Wallets Vs Payment Gateways: How are they different?
Posted on 08.04.2022    /

According to research by KPMG "Digital payments in India are growing at a compounded annual growth rate of 12.7 percent in the non-cash transaction category. From a mere 1.5 million merchants who are accepting digital payments to 10 million merchants, that this industry has added shows its potential and popularity."
Thus, keeping an option to pay through digital wallets on e-commerce platforms can boost conversion rate and return on investment (ROI) drastically.
What Is A Digital Wallet?
Also known as an electronic wallet, this is a digital application that allows users to 'store money', making it easier to carry out internet-based transactions without having to fill in card details repeatedly. Digital wallets have disrupted the entire landscape of the digital payments industry primarily due to the ease in operation and security that it provides. Digital wallets provide a one-time token to e-commerce platforms instead of passing entire financial information over to the merchant. 
On the other side of the spectrum, research shows that e-commerce merchants have seen lesser cart abandonment and increased conversions by enabling payments through digital wallets. Additionally, integrating with known digital wallets adds to the credibility and popularity of the e-commerce platform.  
What Is Payment Gateway?
These are payment service facilitators that authorize credit card or debit card payments for online retailers. Ecommerce payment gateways can be compared to a cashier in a retail outlet or a PoS machine. It facilitates the transfer of information between a payment portal (such as a website, mobile phone or interactive voice response service) and the Front End Processor or acquiring bank.
Digital Wallets vs Payment Gateways: The Underlying Technology?
A "digital wallet" as a technology is not a singular entity, but a compound one, comprising three major parts:
System (the electronic infrastructure); 
Application (the software that operates on the front-end), and,
Device (the individual portion). 
Also, digital wallets have a software and information component in it. The software includes the electronic infrastructure and the application that provides security and encryption of personal information for the actual transaction. The information component is a database of information filled in by the user. This database contains information like the user's shipping address, billing address, payment methods (including credit card numbers, expiry dates and security numbers), etc.
For processing purchases, a digital wallet relies on digital certificates. Digital certificates are simply attachments to an electronic correspondence that authenticates your identity (as well as that of the recipient) and provides a way for the receiver to encode a reply.
Online Payment Gateways comprise components like Net Banking or external PSPs (Payment Service Providers). Net Banking does not involve any sort of physical card for transactions. Here, the payment gateway allows the user to choose their bank and authenticate their financial details to approve the payment. Alternatively, external PSPs, also known as payment aggregators such as CCAvenue and EBS, provide a secure connection via Secure Socket Layer (SSL) encryption for payment.
Different Types of Digital Wallets and Payment Gateways 
Typically, digital wallets are stored on the client-side, usually on devices like Paytm, Phone Pe, Mobikwik, etc. This type of wallet is maintained by the user and is fully compatible with most e-commerce platforms. A new type of "thin" server-side digital wallet is slowly gaining popularity. Here, the provider creates an online database for and about the user and hosts the same on their server. The recent spike in the use of server-side digital wallets among major retailers can be attributed to the security, efficiency, and added utility it provides to the end-user, which increases their overall purchase satisfaction. V.me by Visa is the best example of a server-side digital wallet. Instead of storing data on the user's phone or laptop, it saves the user's entire information on the company's secured servers. A personal V.me email id and password are all a user needs to make an online transaction.
Payment Gateways are also of two major types:
External Gateways
External gateways (also known as "redirect") which send the customers to another website where the transaction is processed, once the transaction is successfully completed, the customers would be redirected to the parent site. 
Direct Gateways
Direct gateways (also known as "transparent") do the processing within the online store, keeping the customer on the site. The direct gateway is the preferred choice by merchants as it gives the service a more integrated and professional outlook in comparison with external gateways.
Also, there is a subtle difference between Payment Gateways and Payment Gateway Aggregators. 
Payment Aggregator Vs Payment Gateway
Payment Gateways
Worldwide payment gateways are mostly established and operated either by big banks or by card companies. In the USA, Chase Paymentech and Wells Fargo are renowned payment gateways that are run by two major banks. Similarly, Visa, Mastercard and American Express are the most popular card companies that have their own international payment gateways. The problem with payment gateways is that they are not comprehensive and provide only a one-to-one solution. 
Payment Gateway Aggregators
A Payment gateway aggregator is a financial service provider that bundles up many payment gateways and offers its service to e-commerce companies. Some of the popular digital payment gateway aggregators are Paypal, Razor Pay, Citrus Pay and 2Checkout. To become a payment gateway one needs authorization from the central bank or financial regulator of that country. Whereas, the payment gateway aggregator needs to be Payment Card Industry Data Security Standard (PCI DSS) certified.
Benefits of Digital Wallets and Payment Gateways:
Digital Wallets
While making an online purchase, the digital wallet software can automatically enter the user information in the online form, providing user convenience.
The software prompts users when it recognizes a form, a password will be required to auto-fill the form. This keeps unauthorized users away from personal information stored on a particular computer/device. 
Not only are digital wallets being used for transactions but they also are used to authenticate the cardholder's credentials. For instance, a digital wallet could potentially verify the age of the buyer while purchasing alcohol. The buyers may also have their driver's licenses, health cards, loyalty card(s), and other ID documents stored on the phone. Users can also link their bank accounts to the digital wallet. These credentials can be transferred to a merchant's terminal wirelessly with the use of near-field communication (NFC). Google Pay is the most prominent digital wallet app leveraging the power of NFC.
Payment Gateways
Payment gateways, apart from providing their users with a range of payment options, invest a lot in the security of the entire financial transaction.
All online payment gateways get easily integrated with other sophisticated software such as QuickBooks and e-commerce platforms like Shopify that can serve all accounting and data analytics needs of the business. 
Subscription-based businesses need recurring billing features and all the popular payment gateways have an inbuilt feature where a merchant can automate this process.
Faster refunds to customers and money transfer to merchant's accounts accelerate customer and supplier experience.
Some of the Widely Used Digital Wallets and Payment Gateways are:
Digital Wallets
Google Pay
Google Pay is the most popular digital wallet platform in the world with a presence in 28 countries.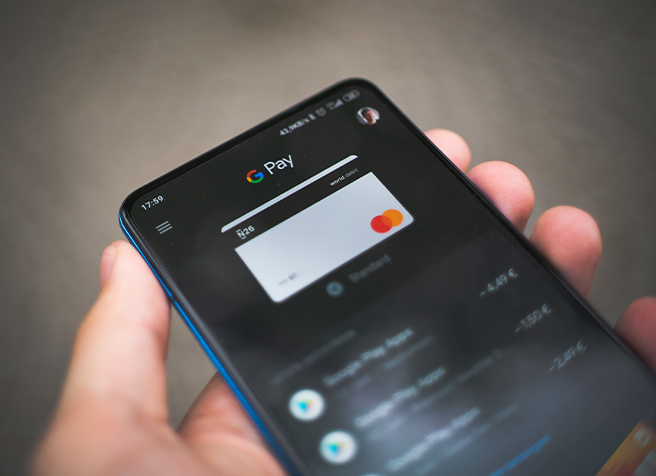 In the USA, Google merged its Google Wallet and Android Pay services and integrated the same into Google Pay. Two years ago, Google Tez was launched in the Indian market in collaboration with the State Bank of India, despite being a late entrant it quickly grabbed a major chunk of the digital transaction market in India. Indians have appreciated its interactive and intuitive interface.
Apple Pay
It is a digital wallet and mobile payment service by Apple Inc. that works on NFC (Near Field Communication) technology. It provides extra security with a two-factor authentication process through Face ID, Touch ID, Passcode or PIN. Payments can be made with the help of artificial intelligence based voice assistants like Siri. This service is only available for Apple products. Apple is aggressively expanding Apple Pay to many other countries in Europe and the Asia Pacific.   
Alipay
is a local and homegrown electronic wallet of China that was launched two years ago by e-commerce major Alibaba. It is well integrated with Taobao and Tmall, which are the two most popular e-commerce websites in China. Apart from tying up with more than 100 banks in that region, users of Alipay can top up their wallets from retail outlets like ParknShop, 7-Eleven, etc. As per a report, the total market share that it has grabbed is close to 53.8% of the Chinese digital payments market.  
Paytm
Launched in the year 2010, it is one of the most popular digital wallets in India with facilities like bill payments, service bookings, money transfers, investments, etc. It has also launched some allied financial services like payment banks, mutual fund investment services, etc. to create a robust ecosystem for its users. It is the only wallet that offers a variety of ways to transact online like net banking, debit or credit cards, UPI (Unified Payment Interface), etc.
Phone Pe
Another well known digital wallet in India is PhonePe which was recently acquired by retail giant Wal-Mart. It gives its users the flexibility of keeping money in a digital wallet or paying directly through their account by UPI. It has in-built mini-apps to accelerate customer experience.  
Payment Gateways 
Paypal
Paypal payment gateway is the gold standard in international fund transfers. It is the oldest and most popular digital payment gateway with no set-up fee and a transparent transaction-based fee structure. Its services are available in almost all major countries of the world making it a hot favourite among all major international e-commerce companies.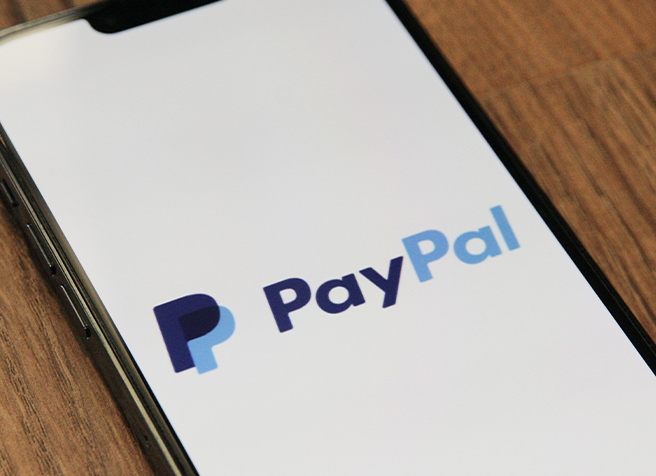 Paypal accepts all major international debit and credit cards like Visa, MasterCard, American Express, JCB, and Diner's.
Checkout (2CO)
It is a US-based eCommerce payment gateway with a low monthly fee structure. It also offers discounts to merchants that deal in high volumes. It supports 90 currencies and 15 languages. With flexible software that can be easily integrated into any type of e-commerce platform. Moreover, it offers great features like advanced fraud protection, mobile optimization and recurring billing cycle.
EBS or E-Billing Solutions
It is the most renowned international payment gateway in India, and the world. It is the first Indian online payments service provider that has achieved PCI DSS 3.0 standard of compliance. On top of that, it is ISO 27001 -2013 certified. EBS has an excellent user interface that enhances the customer experience.
Some Prominent Online Payment Gateways in India are: 
With more than 200 payment options CCAvenue is among the most popular payment gateways in India. It also supports 27 major currencies of the world and 18 international languages. RazorPay features in the top payment gateway companies in India and is a hot favourite of established e-commerce and startup companies. Its clientele includes JioMoney, Mobikwik, Airtel Money, Grofers, Nykaa, 1Mg, BookMyShow, etc. It is PCI-DSS level 1 compliant and has a dashboard reporting system. Another one of the major online payment gateways in India is PayUmoney which is owned by an Indian company PayU India. This payment gateway technology has several awards to its name. With faster activation and 128 bit SSL encryption it is one of the safest payment gateways.
Digital Wallets and Payment Gateways: Setup Procedures
A client-side digital wallet requires minimal setup and is relatively easy to use. The users simply need to install the software, enter all the pertinent information, and the digital wallet is ready to use.
Digital Wallets usually do not charge anything from their customers but they charge a fixed or sometimes variable fee from their merchants. The fee structure varies from wallet to wallet.
Here is an example of how Apple Pay, Google Pay, Alipay of China, and Paytm of India charge fees from their merchants.
| | |
| --- | --- |
| Wallets | Charges |
| Apple Pay | Free (However, debit or credit card companies charge a fee) |
| Google Pay | Free (However, debit or credit card companies charge a fee) |
| Alipay | Maximum of 0.55% per transaction. Negotiable for Big Businesses. Many big businesses pay zero to 0.10%  |
| Paytm | 0% – Individuals1%+ Taxes –  Proprietorship Firms1.75% + Taxes – Large Businesses |
Payment Gateways are simple to use on the front-end, i.e. for the client user. The client simply needs to select a payment gateway as per convenience and pass his credentials via SSL (Secure Socket Layer) encryption. These are sent to the issuing bank (the clients' bank) or the card association which directly provides a response of approval to the payment gateway. The issuer (bank or card company) sends a code to the client which is used to authenticate the transfer and he's done. The entire transaction can be completed in a matter of a few seconds.
The merchant's end, however, has a lengthier process. The merchant fulfils the order and the above process is repeated but this time to "Clear" the authorization by consummating the transaction. This "Clearing " can be only done once the merchant has fulfilled the transaction (e.g.: shipped the order). The merchant submits all their approved authorizations, in a "batch" (e.g.: end of the day), to their acquiring bank for settlement via its processor. The acquiring bank makes the batch settlement request of the credit card issuer who makes a settlement payment to the acquiring bank (e.g.: the next day). The approved funds are deposited into the merchant's nominated account (e.g.: the day after). The entire process from authorization to settlement to funding typically takes 3 days.
There is also the procedure of integration of the gateway into the merchant's system. The merchant needs to create a "merchant account" with the payment service provider after which, the credentials for bank accounts and merchant details need to be submitted for verification. After the documents have been verified, the gateway can be integrated into the website.
There are Three Types of Fees that Payment Gateways Charge From E-Commerce Companies 
Initial Setup Fee
This is a one-time fee that payment gateway service providers charge. In order to acquire more e-commerce clients most of the payment gateways today, have waived the entire initial setup fee.
Annual Maintenance Charge
Earlier payment gateways used to charge an annual maintenance fee for managing a huge electronic infrastructure but recently they have stopped charging such fees due to fierce competition in this sector.
Transaction Fee
The transaction fee is the bread and butter of every payment gateway. From credit and debit cards to UPI payments, payment gateway charges a fixed or a variable percentage of a transaction from the merchants. 
Digital Wallets and Payment Gateways: Security Measures
As mentioned before, in the case of Digital Wallets, the software is responsible for security for personal information (via encryption of the information and by a private software code). Moreover, some wallets have integrated anti-virus into their system to provide extra security to their customers. For example, Paytm uses Norton anti-virus to make its platform more secure. 
When it comes to Payment Gateways, handling of information such as card details and personal details of users is dictated by a set of rules and security standards of the Payment Card Industry Data Security Standard (PCI-DSS or PCI) to ensure that the user data is secure. Submitting an order through a payment gateway is usually completed using HTTPS protocol via SSL (Secure Socket Layer) encryption, which securely communicates personal information involved in the transaction. 
Payment gateways these days are using Virtual Payer Authentication (VPA) which adds an additional layer of security through a 3-D secure protocol. Apart from this many payment gateways have started employing extremely powerful fraud detection tools like Card verification value (CVV), Address Verification Service (AVS), and Card Code Value (CVV) to protect their users from any malicious activity.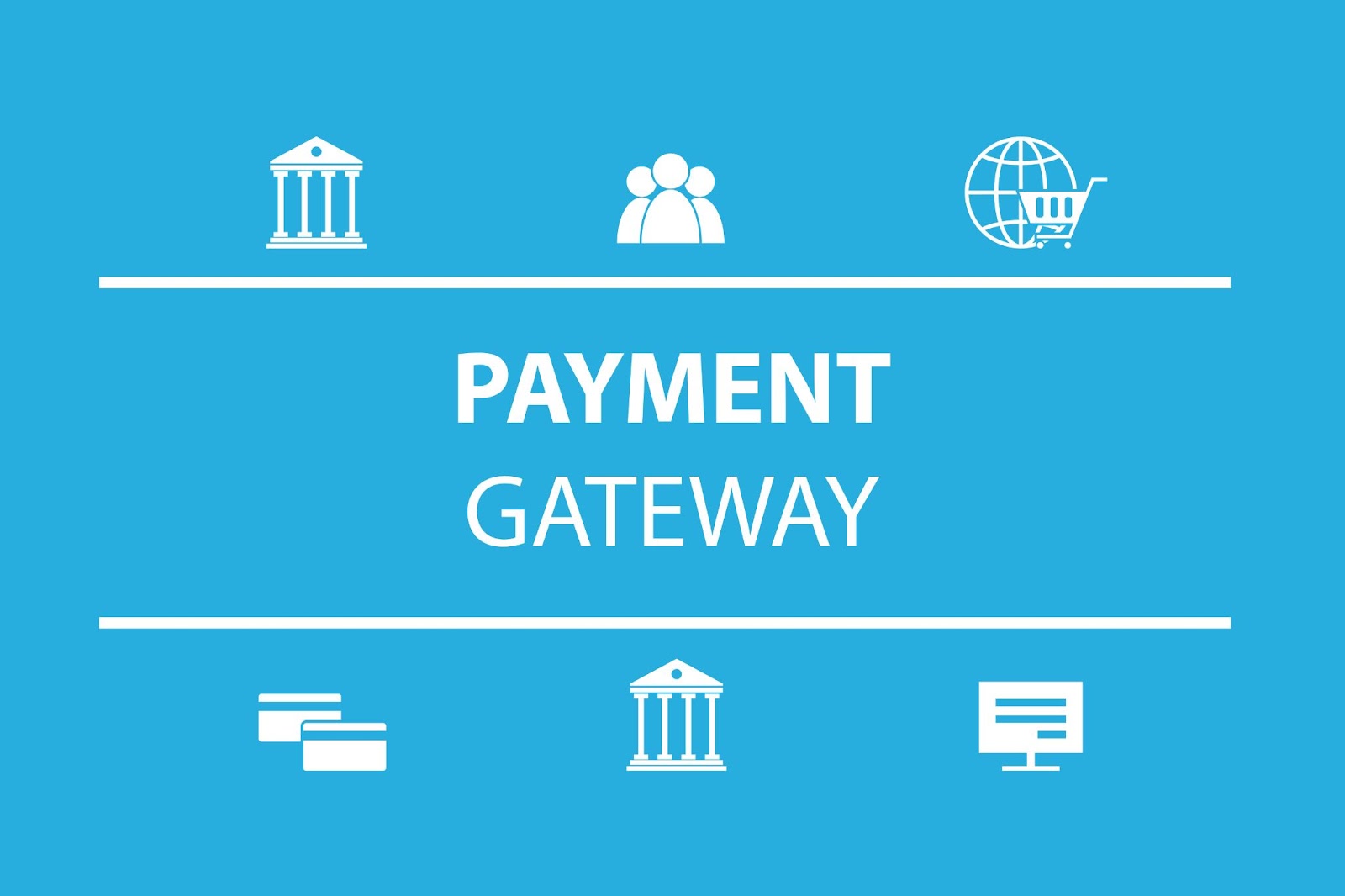 Payment Flow Via Payment Gateway
The customer triggers payment by entering their details, and choice of digital payment method.
A transaction request is sent by the platform to the Payment Gateway.
The gateway checks whether the customer has enough funds.
Once the availability of funds is verified, the Payment Service Provider initiates the transfer of funds from the customer's bank account to the merchant's bank account.
Customer and merchant both get a transaction notification about the successful digital payment.
Payment Flow Via E-Wallets
The customer connects their bank account to their e-wallet.
They then top up their payment wallet with the help of debit/credit card, net banking or UPI.
Customer pays for the purchase with the balance in their e-wallet.
After the billing and payment transaction, the e-payment wallet provider collects a small service fee.
Funds are paid to the merchant via an e-wallet payment gateway. Both the parties get a transaction notification.
Digital Wallets vs Payment Gateways: In a Gist?
Users of digital wallets do not need to fill out order forms on each site when they make purchases. Payment gateways, on the other hand, involve form-filling procedures which may put off many consumers. A study revealed that upwards of 25% of online shoppers abandon their orders due to frustration in filling in forms.
Security-wise however, payment gateways are more secure as they employ SSLs and HTTPS whereas digital wallets rely on software encryption or private software codes and anti-viruses.
Digital wallets are available to consumers free of charge, and they're fairly easy to obtain. For example, when a user makes a purchase at a site that is set up for server-side digital wallets, upon entering details like name and payment and shipping information into the form, the user will be prompted to sign up for a wallet of his/ser choice. The user only needs to choose a username and password for future purchases. Wallets can also be acquired at a wallet vendor's sites. These wallets are free for consumers, but the merchants are charged for the service. This charge may be a flat fee or be a percentage of every successful purchase directed through the wallet.
In Conclusion,
In order to thrive and boost their revenues, digital wallet companies  have started entering into payment gateway businesses like Paytm in India and Alipay in China. Similarly, the Paypal payment gateway, the oldest payment gateway, has a Paypal wallet, a digital wallet of its own. The reason why digital wallets and payment gateways are charting into each other territory is to gain dominance in the digital transaction and e-commerce industry. 
Digital wallets started from providing basic services like bills payment, service bookings, etc. have now begun to provide value-added services like savings and current accounts, Investment management, insurance advisory, etc. which will eventually change the way we spend, save, and invest our money.
There are multiple sources speculating that "digital wallets" will eventually replace physical wallets and will play a major role in the future of the E-commerce industry.