Conversion Rate Optimization – eCommerce
Posted on 30.06.2021 / a 17 min. read
What is Conversion Rate Optimization?
Conversion rate optimization (CRO) is a logical testing process designed to enhance your website to be more user-friendly for the Target Audience. Its primary purpose is to encourage more visitors to complete a specific goal and, subsequently, increase the conversion rate. Of course, when it comes to eCommerce, a purchase is the ultimate goal. Other minor purposes include creating an account, signing up for a journal, or adding items to the cart.
Conversion rate is the ratio that tells you what percentage of visitors convert to your website.
CR = (Total Conversions/ Total Visitors) * 100%
For Example, if you have 100000 total visitors (in the past six months) and the conversions count is 25000, then substituting the values into the equation,
Conversion Rate = (25000/100000)*100% = 25%.
Understanding the components of Conversion Rate Optimization
There are several important components of CRO which are as follows:
(CTA) Call to action: CTA tells your visitors literally what to do next.
A / B testing: Most popular practice to verify conversion. Two (or more) website versions shown to visitors. The conversion rate is measured on each version to see which one is most effective.
Multivariate testing (MVT): A type of A/B testing that tests multiple variables at a time.
Conversion funnel: These are the series of steps that a visitor has to take in your site to complete a primary goal.
Usability: A set of CRO best practices and processes to make your site more user-friendly. Usually, this enhances conversions by eliminating friction in your site.
Customer Development: Processes and tools to better understand your customers. The more you understand your customers, the easier it is to design websites that convert a large percentage of your visitors.
User recordings: A tool that records users as they navigate your site. It gives a lot of feedback on where people get stuck and where they want to go. It is a good source of ideas for increasing conversions.
Analytics: Measuring visitors and users is a key piece of improving conversion rates.
Heatmaps: Heatmaps are reports that show where people click on a page using "hot" and "cold" colours. It is a great tool to come up with ideas to improve conversion.
What can CRO do for your Site?
CRO helps you boost profitability
The basic idea is easy to understand. The conversion rate is about discovering opportunities to find more clients, which then leads to higher revenues. CRO professionals work in various ways to achieve this goal and keep the business growing.
CRO helps you spend wisely
In addition to maximizing your income, CRO can help you manage your assets wisely. Through methods such as A / B testing, stock segmentation, usability testing, customer feedback gathering, and customer travel analysis, you will find better opportunities to use your budget. 
CRO helps you optimize your assets
You do not need to completely change your website – that can be costly and will not guarantee good results. You just need to analyze your eCommerce website and focus on the key steps to improve.
CRO eCommerce strategies are focused on small tweaks that can bring positive results. CRO agencies are well aware that major changes are costly and may not always seem effective. That's why we focus on data-driven tests instead.
CRO will help you rank better on Google
Lastly, CRO is important for SEO – and as you know, SEO has improved the revenue of many eCommerce companies. It may not seem obvious at first, but here's how effective conversion rates can help you rank better on Google:
Mobile-First – Efforts to improve your mobile experience will enhance your Google user experience and ratings. While mobile users are less likely to complete purchases than desktop users, mobile devices are often used for research and that is a great opportunity to make a good first impression. Mobile conversion rate optimization strategies should be implemented in order to tap a potential customer.
Good UX pays off – Good user experience can lower your bounce rates, improve your conversions and increase your rankings, later.
Page loading time – Load times are essential for conversions. Google has a special feature to measure load time – with Google PageSpeed Insights you can see how your website is performing compared to the competition.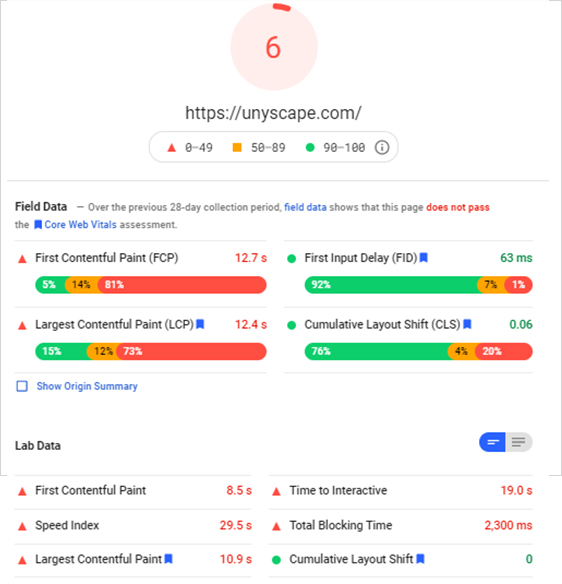 A few Strategies to enhance your eCommerce Conversion Rates
Use high-quality visuals on your website
Fashion eCommerce is an extremely visual driven business. Using high-quality pictures enables your shoppers to have a better and a closer look at the product that they can't physically touch or feel. Colours and Visual appearance are one of the first deciding factors to select and buy a product for the shoppers.
Provide videos for products
A video is worth a million words. A large number of people naturally gravitate toward videos, and if there is any potential confusion on how the product works, these can surely fill in the information void. It requires some time and money, but the long-term outcomes are worth using them on the platform.
Deliver mobile-friendly experience
The eCommerce industry is a growing giant and the growing trend of mobile commerce is taking over the eCommerce market.. Statistics have shown that mobile devices will account for at least one-third of the total eCommerce sales.
If your eCommerce business is not mobile-friendly then you're missing out on a huge chunk of business. Major Fashion eCommerce brands have re-platformed themselves to give their users a mobile-first experience.
Share a glimpse of your company's culture
People no longer just buy products anymore, they buy into the brands. Therefore, we think it's more important than ever to let your customers know about your culture, including your values, mission, and philosophy. This creates a compelling story and is a great way to build instant rapport with your target audience.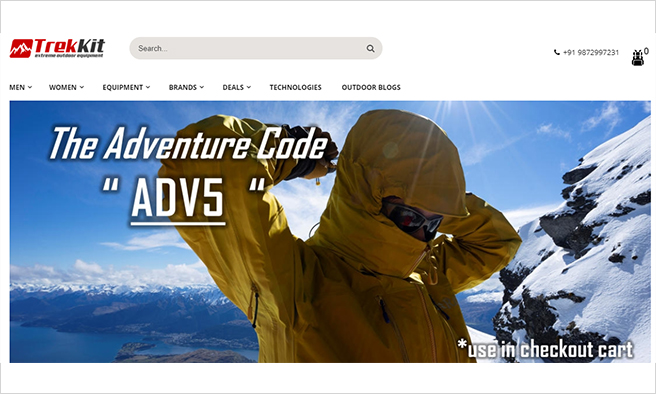 Have a transparent review & rating system
Amazon attracts a large chunk of sales because of its efficient product review and rating system. Customers trust genuine user-generated reviews more than any content published by the brands admiring their products. Therefore, it helps to accomplish value-added conversations for your business. You must foster the practice of entertaining both positive and negative reviews. Customers perceive your website to be more trustworthy and credible if you display negative feedback from customers too.
Free shipping offers
In today's world, free shipping is no longer a luxury that you provide to your shoppers, rather it has become a necessity that can help you survive the competition. If the cost crosses over, you may include it in your product's cost and then offer free shipping.
Also, you can get creative with the free shipping offers. You can decide the specific price cap above which you will provide free shipping. This will help you increase the average order value and increase the eCommerce conversion rate.
Take Follow-ups on Abandoned Carts
Pay attention to cart abandonment rates to figure out why these sales aren't completed. Make sure that the site design is not contributing to these abandoned carts. Outbound links on the sales pages could be the culprit. These carts are an enormous opportunity to increase conversion.
Optimize Your Website's Loading Time
An important eCommerce conversion rate strategy, you should conduct a quick speed test of your website before you undertake the mammoth task of optimizing its speed. The slower the loading speed, the more likely it is for the customer to get frustrated and lose interest in their purchase. As we saw in the above point, no eCommerce venture personnel likes an abandoned cart. So, here are some components you should look at while optimizing the speed of your website–
Analyse the infrastructure requirement – Inadequate hardware infrastructure and inefficient software architecture components often lead to slow loading time.
Database optimization – In order to increase CRO for eCommerce, website owners need to take a look at database logs to optimize the slow running queries.
Prefetching – Using prefetching techniques such as DNS-prefetching, Link prefetching and Prerendering can significantly boost your website's speed
Create A Comprehensive Contact Page
How to increase conversion rate? Simple, just have a comprehensive contact page!  If a customer wishes to get in touch with you, they should be able to do so quickly and easily. Your eCommerce website's contact page should definitely have the following:
Here's a quick checklist of everything that your contact page should include:
Your registered office address/ physical location. This should ideally have a map and direction too.
Your email address and contact number.
A 'Contact Us form
Links to all your social media profiles
Department and support-specific contact details, for example, that of the sales head, or the delivery manager etc.
Optimize Your Order Confirmation/ Thank You emails
A modest and often overlooked way for site conversion rate optimization is improving your emails. Your order confirmation/ thank you emails give you immense scope to retain your customers by providing them with exclusive discounts, links to your newsletter, or even special offers. These tokens of appreciation via email will definitely lead to brand loyalty.
Prefill Your Customer's Information
In order to optimize conversion rate, eCommerce ventures need to think beyond the basics. Prefilling your customer's information is an excellent way to make it easier for your customers to make purchases. According to a report by Formstack, conversion rates increase by almost 200% when businesses let forms be auto-filled via social media.
Use Intelligent Search
One of the most subtle yet effective CRO strategies is to use Intelligent Search. As you are aware, Intelligent Search is an AI-powered search tool that understands a user's goal and shows results based on the interpretation of that goal. If your eCommerce website sells a lot of products, it'll be best if you prominently feature the search bar on your homepage itself. Ease of browsing gives the customer a sense of comfort, thus leading to higher eCommerce conversion rates.
Where does Conversion Rate Optimization operate?
Conversion rate optimization can be applied anywhere in the buyer's journey and at all the touchpoints, including the checkout, site navigation, and product detail pages.
Visitors land on your pages from a variety of places:
Organic Listings in the Search Pages
Paid Listings in the Search Pages
Social Media
Social Media Advertising
Referral Traffic
Word of Mouth
Conclusion
At last, the thing we all need to understand is that Conversion Rate Optimization for eCommerce is not only about trends, it is about dedicating your resources to hypothesis-driven experiments and testing, which help us understand our audience and then achieve our goals. If you're making changes every day, it will be hard to know what worked well. The best way to test the effects of CRO is just to do a consistent analysis on all the tweaks that you have made to the site over a period of time. Some conversion rate optimization tools that will help you are Adobe Analytics, KISSMetrics, ClickTale, Google Analytics, and Mouseflow.