Aggressive Tech Implementation of a Luxury eCommerce Store

Our client's web system was not compatible with current trends resulting in low performance, poor business visibility and ineffective business processes. Added to this, the app ecosystem in the Middle East is very strong, so the customer realised that the web version of the system will not be able to grow.
A four-step simplistic approach for achieving scalable growth of the eCommerce business:
Migrate the system from M1 to M2
Create eCommerce Mobile Apps for iOS and Andriod
Tech implementation: Payment gateway, Logistics partner sync, security frameworks, etc.
Effective Website maintenance

20% reduction in cart abandonment
39% increase in traffic
107% increase in sales
A four-step approach that scaled the growth of an eCommerce Business 

6x Improvement in 6 Months with an Aggressive Tech Implementation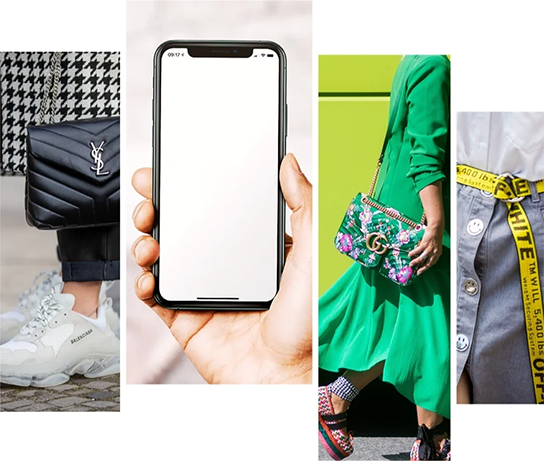 Introduction to the Problem Statement
A luxury eCommerce brand, based out of Saudi, approached us with a weak and under-developed eCommerce system, with a near to headless architecture. Their primary complaints being, poor performance that resulted in increased bounce rates and low conversions.
Unyscape's team has always been focused on helping our eCommerce clients become more efficient online businesses. To this end, our primary focus areas have been on creating a holistic customer retention plan for eCommerce. Owing to the cut-throat competition, eCommerce players need to focus on outgrowing mediocrity and moving towards elite scalability. We help eStores do exactly that by focusing on:

User retention and loyalty

Engagement efficiency

Boosting customer lifetime value
Stability of revenues
Solutions Offered by Unyscape
1. Maintaining a better-performing by Migrating from Magento 1 to Magento 2
Magento announced that they would be ending support for their Magento 1, leading several online businesses to switch to better alternatives. M2 provides numerous benefits for businesses – A stable architecture, better page load speeds, compatibility with third-party extensions, interactive dashboards, better SEO & business findability. We suggested that our client's first steps should be M1 to M2 migration. The reimaged and redeveloped M2 platform is a serious upgrade from an eCommerce performance perspective.
The most significant improvements being scalability, smoother customization and enhanced security patches that directly resulted in a: Stable Site Architecture, Better page load and performance and Enhanced third-party extensions compatibility for better user experience.

Stable Site Architecture

Better page load and performance
Better user experience
Our team also led data migration and helped counter data variation issues, which is otherwise a common result of re-platforming. The migration from M1 and M2 can be problematic, needing constant testing and optimization. Our Magento certified developer understand the nuances of re-platforming and are trained to handle any resultant bottlenecks. That's why it's best for any webshop to collaborate with a team of experienced developers, even if Magento offers a data migration tool.
2. Creating mobile apps to contribute to the mCommerce boom



Business owners need to look at opportunities and adapt. With mobile commerce trending up, businesses need to 100% be on mobile. mCommerce apps allow for higher conversion rates, chalking a competitive advantage, increased AOVs, creating personalized shopping experience, reduced abandoned carts, and increased retention rates.

Ensuring a responsive web interface

Development of an optimised Mobile App
Naturally, our focus also encompassed mobile responsiveness and mobile app development. A cross-device design is imperative to align with the shift to mobile-first consumers.
To that end, we worked on: A responsive web interface and an optimized Mobile App. We worked on achieving true eCommerce maturity & visibility by establishing a mobile-first approach. The goal was to create a convenient mobile experience both on-web and in-app, allowing both for an intuitive experience for both the client's admin team and their buyers.
3. Relevant Tech implementation 



Successful migration also translates to effective tech implementation that helps the platform function seamlessly and enhances user experience. This would mean effective technologies for online transaction processing, inventory management, payment & funds transfer, supply chain management, logistics and supply-chain management, to name a few.
We've had several clients coming to us with an eCommerce system plagued by program errors, poor tech implementation, and cost overruns resulting in poor sales and low profits. The most important piece of the puzzle for any eCommerce success story is tech implementation. When tech barriers are addressed and mitigated, we are able to focus on business growth. Our approach for this eCommerce luxury brand involved:

Payment gateway implementation
STC Payment
Apple Pay
Checkout.com

Security Framework implementation

Autoscaling implementation on AWS cloud

ERP implementation

Logistics implementation

Warehouse management
4. Effective Website and App Hygiene & Maintenance

eCommerce platforms also need to keep up maintenance on the site and app to make sure you have the best online presence possible. This would mean replacing products where needed and fixing any problems that may occur.
It's important to give people not just a good, but a great eCommerce experience.
Our routine site maintenance initiatives focused on optimization, better coordination, and effective management of the on-site and in-app experience. Some of the key areas we worked on were: Maintaining, SEO & URL sanctity, App Store Optimization, Site/App Performance maintenance & elimination of any bugs, Security checks and PCI conformity and Stock & Inventory management.

Maintaining SEO & URL sanctity

App Store Optimization


Site/App Performance maintenance & elimination of any bugs

Security checks and PCI conformity

Stock & Inventory management
Our testing revealed that the migration in itself resulted in 43% faster checkouts and a 39% reduction in cart abandonment. Added to this, the mobile-first approach single-handily resulted in a 79% increase in traffic. Ranked #1 on Apple App Store. On the whole, we were able to achieve a 359% increase in revenues in a year.
Interested in working with us?