The project WISERADVISER is a platform stalwart towards bringing customers and financial advisors together to exchange financial knowledge. WISERADVISER provides strong financial strategies and insights through financial articles, presentations, a vetted directory of licensed, knowledgeable, and financially equipped advisors. It also follows processes like "Free match service for consumers", and "financial Calculators" to carve out the best financial-cum-health plans for consumers.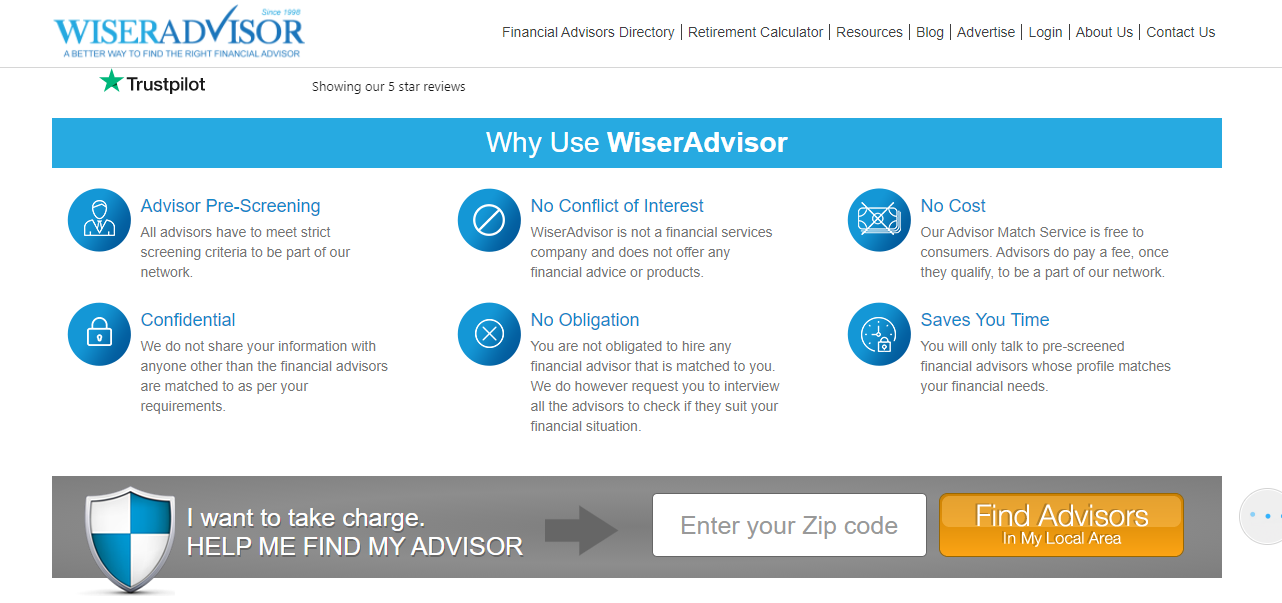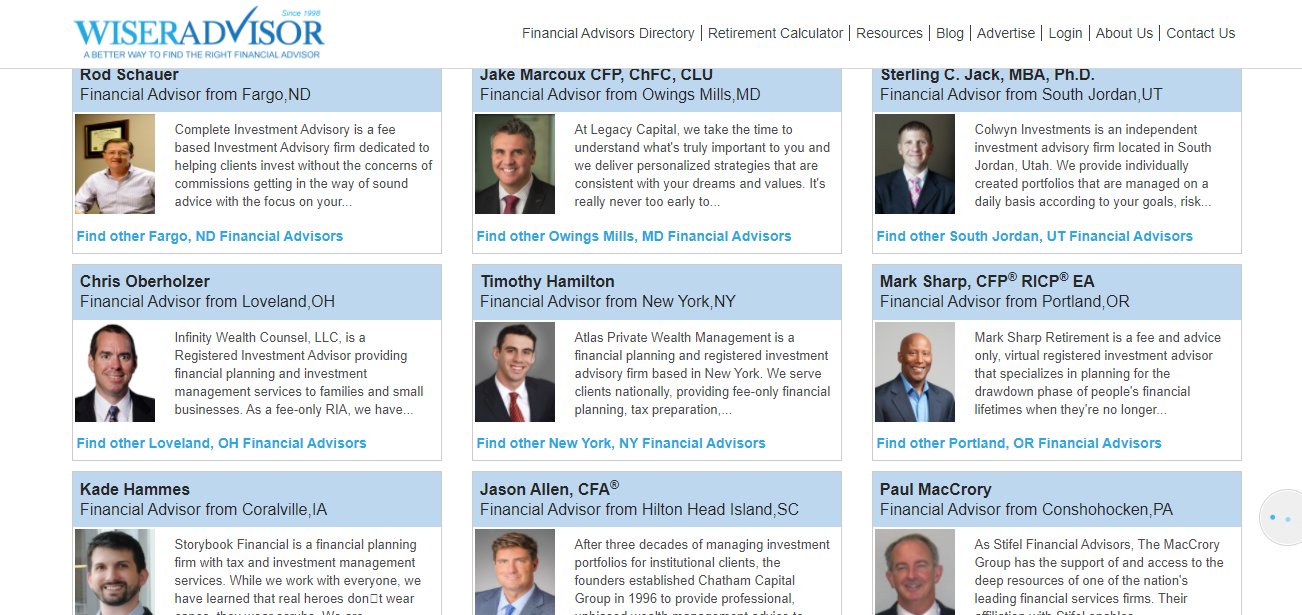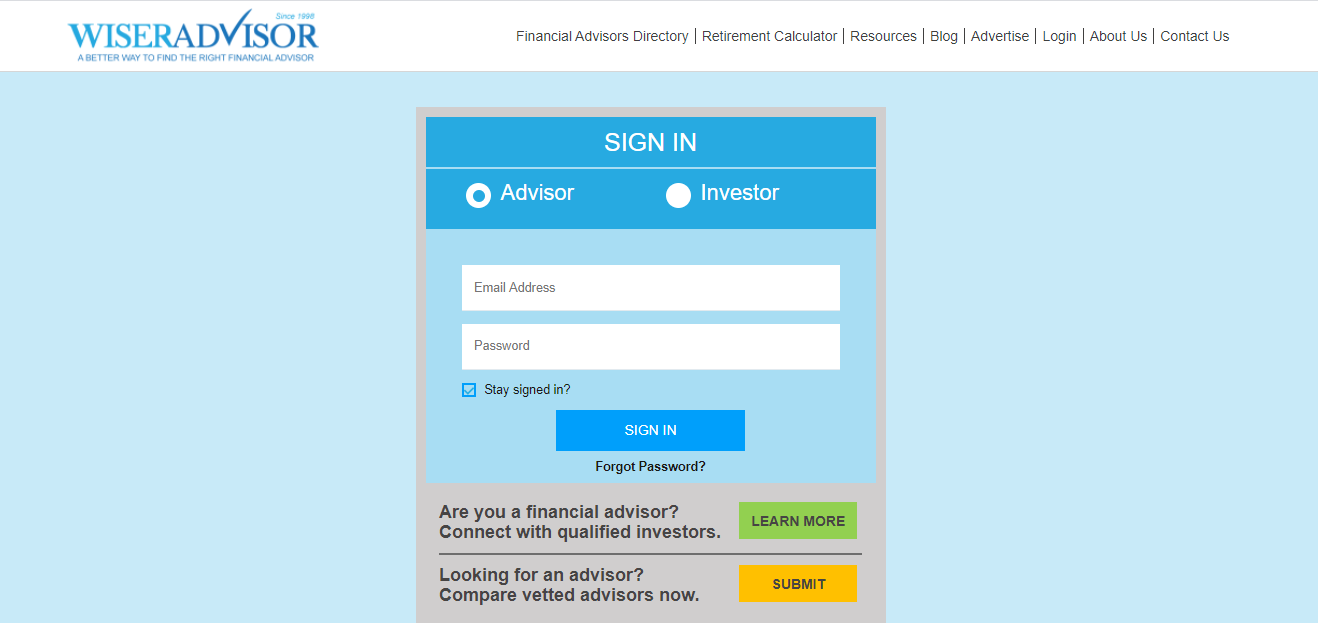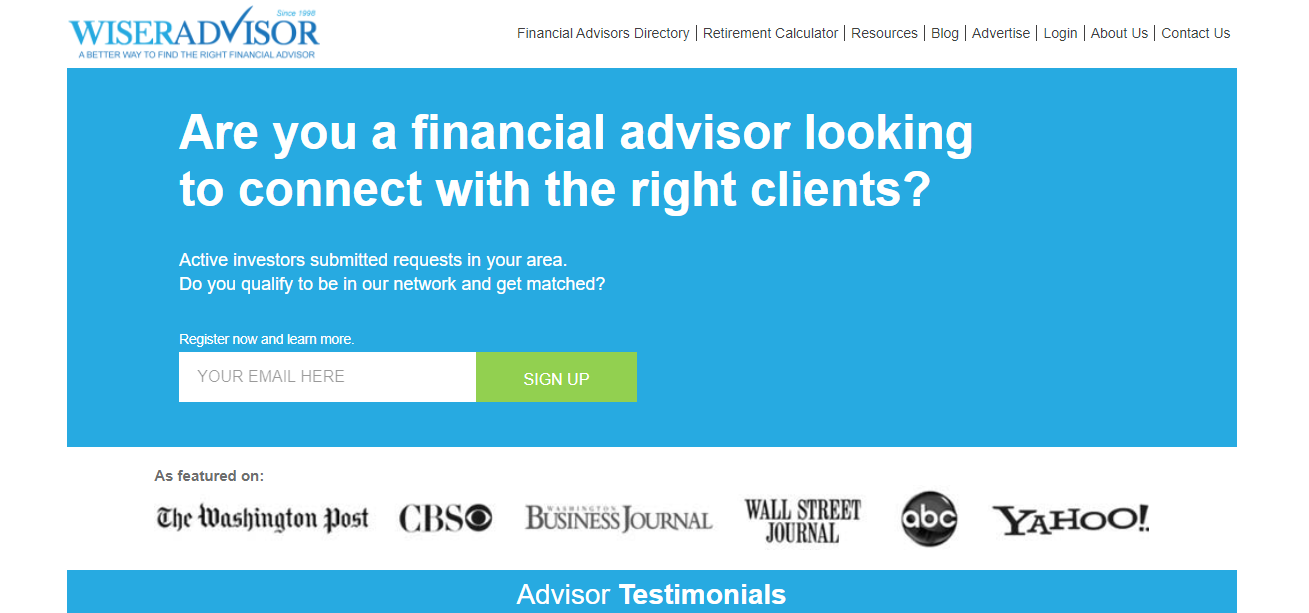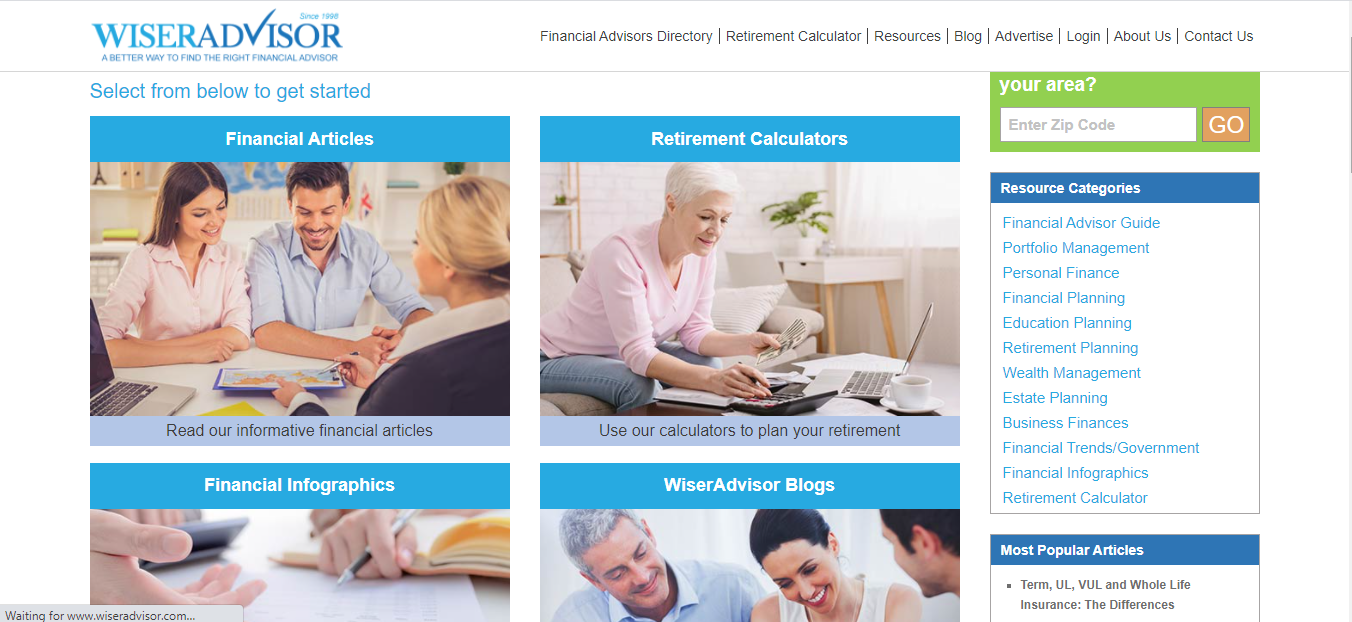 WISERADVISER, now a US-based financial giant was born in 1998 and has been rendering its services in the financial sector since then. Since, its inception, the company is dedicated to creating a common platform between the consumers, financial advisors, and thus generating quality leads. Though crafting client-specific financial advice is a highly competitive and growing area in the US financial market to run Search Advertisement Campaigns, WiserAdviser in collaboration with Unyscape has been able to make it big. It also proudly features on platforms like the Washington Post, CBS, Business Journal, Wall Street Journal, abc, Yahoo, and a lot more.
To help the client stay well-footed in the finance market amidst the cut-throat competitors.
To create a hardy and technically rich platform that would bring consumers and financial advisors on-board to exchange financial knowledge.
To maximize profits keeping consumers benefits primary.
Unyscape's approach proved to be a one-stop solution for our client only to mitigate these challenges and thus enjoy magnificent results.
The surmounting challenges associated with the WiserAdviser Project were firstly the presence of extremely aggressive competitors ready to splurge oodles of money to rule the market.
Striving in such a competitive market to minimize CAPs, reach more and more customers, and thus maximizing profits was one of the primary challenges.
The existing leads had only a limited revenue potential, which another area of concern.
Agile is a quick-paced, incremental development strategy, at the same time exposes later-stage risks alongside the development for timely mitigation. Unyscape's approach was highly pragmatic, goal-oriented, and emerged as a faith-building solution for our client.
Unyscape's team was quick and astute enough to gauge the area of concern and chalk out a profitable plan.
Our team blended Google's Machine Learning abilities and agile technology to squeeze out the best results.
We further blended the Google Keyword Planner tool, expanded text ads, and adopted 80% of the recommendations from AdWords into our strategy.
The team also used Google recommended CPA bids to magnify the results.
JSP-8 (Website and Admin), ColdFusion 2016 for reporting
java 8 SpringBoot and Oracle 20
Client's benefits and Metrics
Immediate business benefits and Metrics: The CPAs reduced significantly by 43% and the converted clicks dramatically shot up by 406% which was way more than the projected increase.
These results led the client into developing a strong base in the financial world and thus harboring immense faith from its customers. Finding financial advisors in a country like the US through only social networking and formal official visits is cumbersome. Due to ace technical expertise from Unyscape, the client's structural and self-explanatory portal is extremely consumer-friendly and helped the company saves huge expenditures of manual tutoring of customers in the initial stages itself.
Lessons imbibed A lighter presentation layer works the best for projects like WiserAdviser from the finance industry, where a wide number of functionalities are running in parallel and in synchronization. It helps save a lot of room for other functionalities to run in properly. Considering various use scenarios including those of advisors and advice-seekers, the system thus built was resilient, optimal, and well structured.
The project was well implemented from conceptualizing its logic to formal penning of the code within the specified time.
We find Uynscape to be cut through and fierce when it comes to mobilizing and results. They have one of the most effective teams and account servicing philosophies around in digital marketing and are a full service digital marketing agency. I am taking the whole team out for a trip in my next visit to India.
Rishi Bharathan
CEO at WiserAdvisor