Mahindra Comviva is an ongoing telecom project with Unyscape Infocom which is evolving further to tap into burgeoning space of the telecom sector. It comes as a master blend of telecommunication, data analytics, and software solutions to reach out to the global audience and aggrandize consumer's experiences.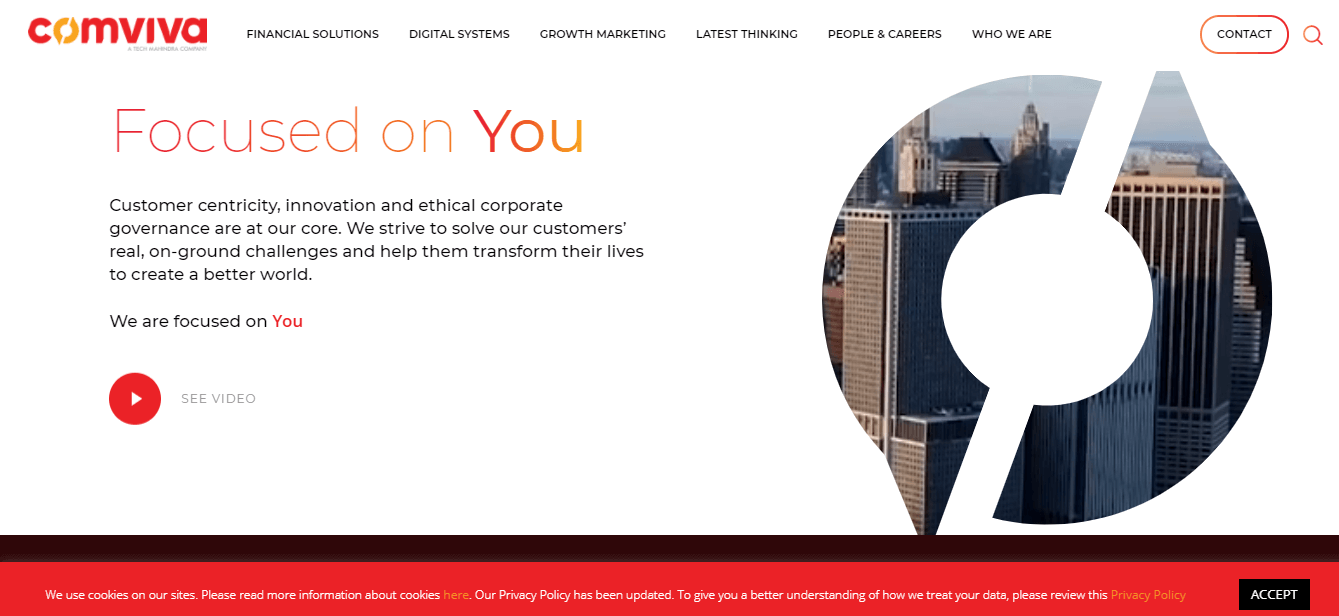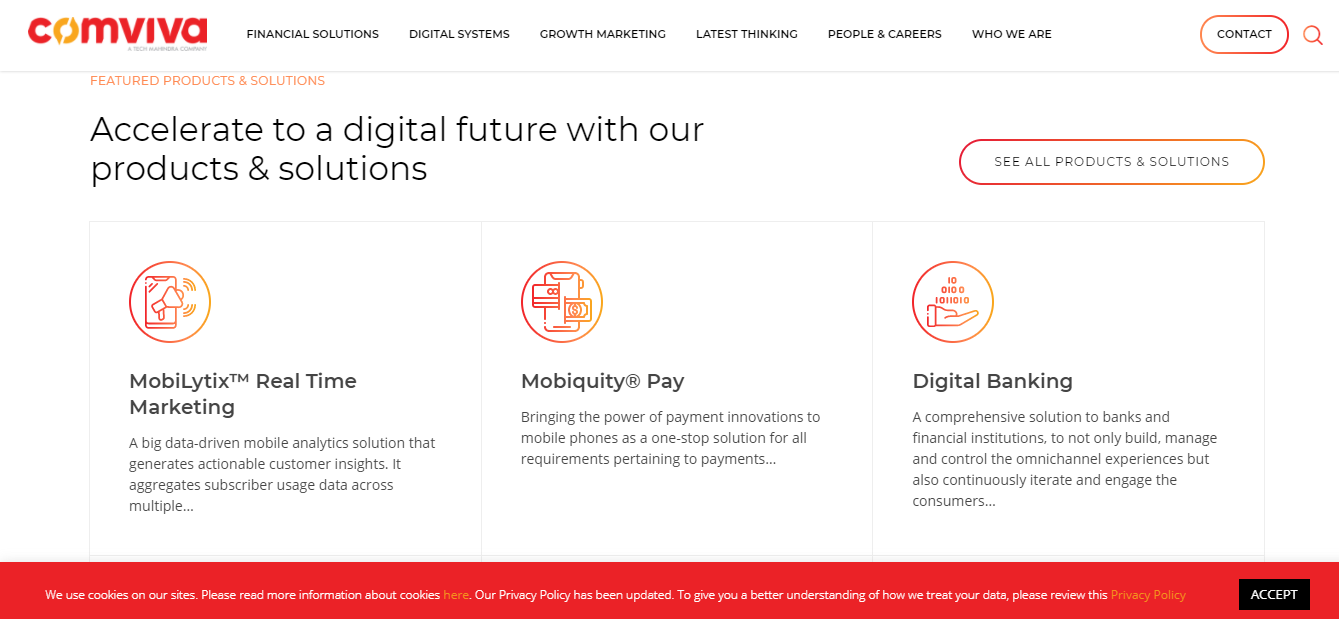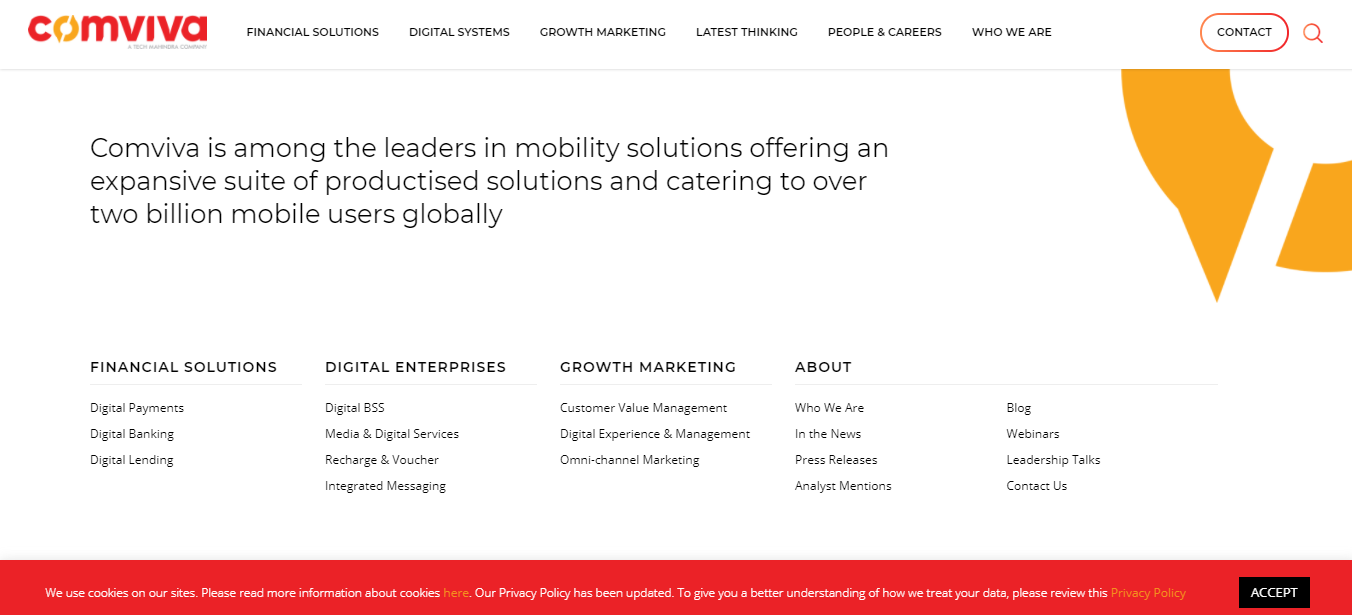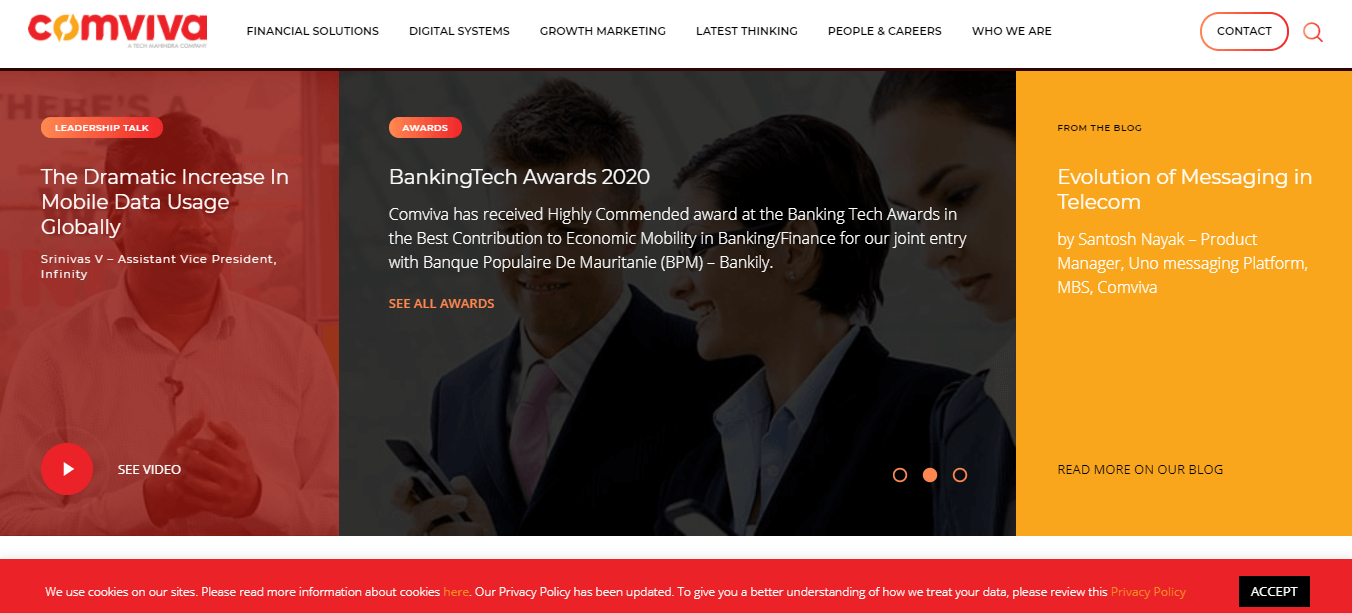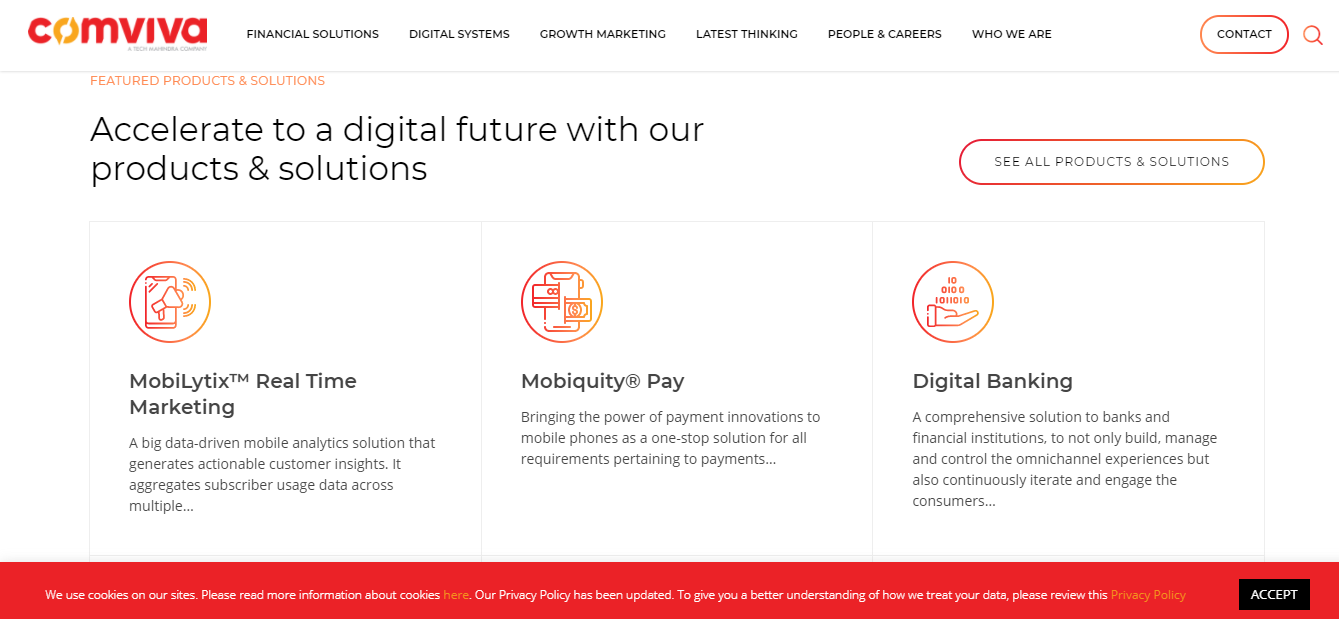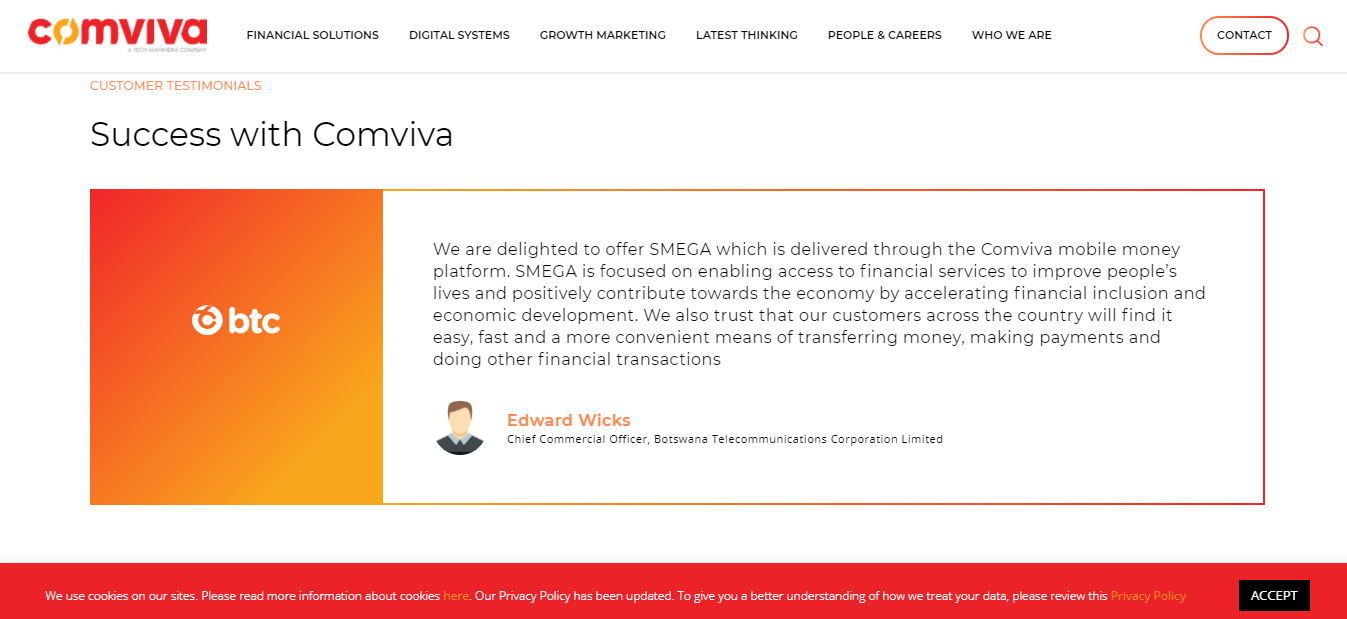 The greatest challenge associated with Mahindra Comviva was that a major segment of their audience was not aware of their products and services. Thus implementation of such an online system that evolves and revolves around keeping consumers in focus was certainly a situation of a quandary.
Another challenge was the presence of telecom giants and other competitors in the ever-growing mobile ecosystem.
To cope with the technological advancements without compromising on the user's experience.
To widen customer-personalization and touch consumers at a personal level.
Increasing security measures.
Mahindra Comviva is now popularly known as Comviva and is a global leader that provides mobile solutions. Headquartered in Gurgaon (India), Comviva offers digital VAS, mobile finance, mobile commerce, and customer management solutions for telecom operators. It serves customers in more than 90 countries of Asia, the Middle East, Latin America, and Africa and has official branches present globally. Its reach, assets, potential, and resources can be assessed by having a glance at its retail and corporate users. Comviva, today serves two billion-plus platform users and has more than 1800 plus innovators onboard.
As Comviva intended to grow its products and services, it felt an imperative need to have an adjunct digital platform to educate people about its products and services.
The primary business goals of Comviva include making consumer-centric strategies.
To timely gather and track consumer-related data.
To create customized services for consumers using Omni-channel platforms.
To enhance customer experience and focus in its entirety.
The need to reach a larger audience including the VARs and MSPs was to make them aware of their value management space services, their consumer loyalty services, provisioning, retailing solutions, the internet services as well as their SMS services.
Unyscape's team chalked out a plan that helped Comviva have a digital face and a smart mobile phone application to touch a variety of segments of the audience.
Our team drew inspiration from artificial intelligence and machine learning to get a smart website functioning.
We used data analytics to assemble consumers' data to further study and analyze it.
The combination of our agile practices with ace technologies emerged to be a one-stop technical solution for Comviva.
To manage the surge in the number of visitors on the web platform using AWS services.
To gather consumer data and learn about the consumer's usage pattern.
To integrate platform seamlessly with the company's products, services, and solutions.
A hardy, fluid, and user-friendly web platform with a systematic information-architecture.
E-mailing service and customer support integration.
MobiLytix Real-Time utilizes big-data analytics to get insights into consumer actions and utilize these to create better services for them.
Mobiquity pay integrates payment solutions to mobile phones for easier and safer payments.
Digital banking to provide ace banking solutions to banks, financial institutions and also enhance customer engagement.
Pre-integrated digital BSS.
Embedding Digital Business Management and Ngage with the system.
Client's benefits and Metrics
Immediate business benefits and Metrics:
With Unyscape's solution, as more and more people got aware of the Company's products, VAS of the company, their conversion rates shot up immensely.
The company currently has 2 Billion plus platform users owing to Unyscape's faith-building solutions.
Faster responses to customer queries through their messaging
The company ascended on the success ladder to win many awards and accolades and it got 50+ patents registered.
Faith building is an integral part of business strategies to blend into the audiences' psyche.
A thorough probe and an extensive market analysis are some of the key implementation strategies for a business model.
Unyscape used agile methodology and worked dedicatedly to deliver the project within the deadline. Our team also proactively maintains the website to keep improving the consumer experience for our client Mahindra Comviva.