SatyaPaul that today stands as one of the most celebrated international fashion brands was in immediate need of an extremely perceptive website with crisp UI/UX. The need was to showcase the brilliance of their innovative saree designs and popularize them in off-shore markets as well. They needed this to seamlessly blend Indian fashion sense with the international trends and thus increase traffic and sales.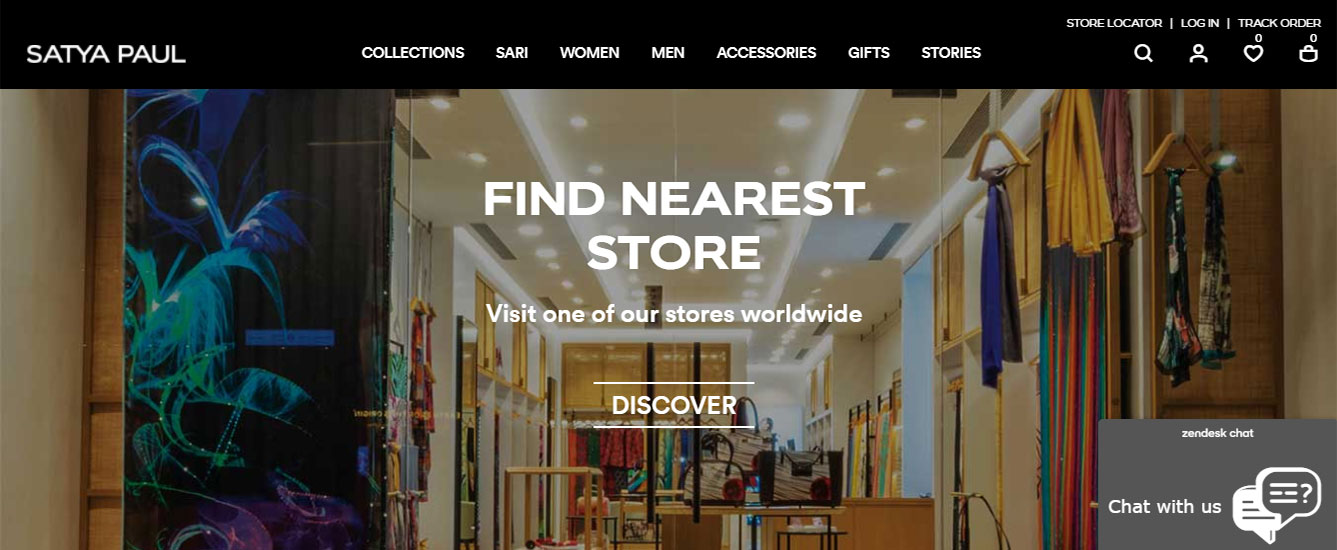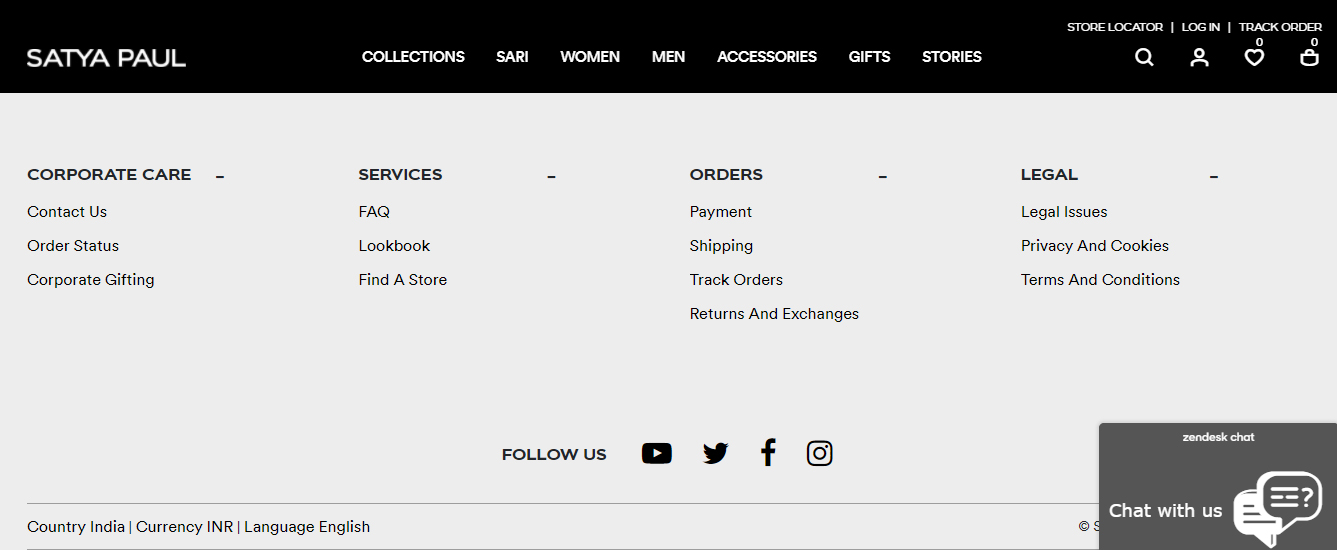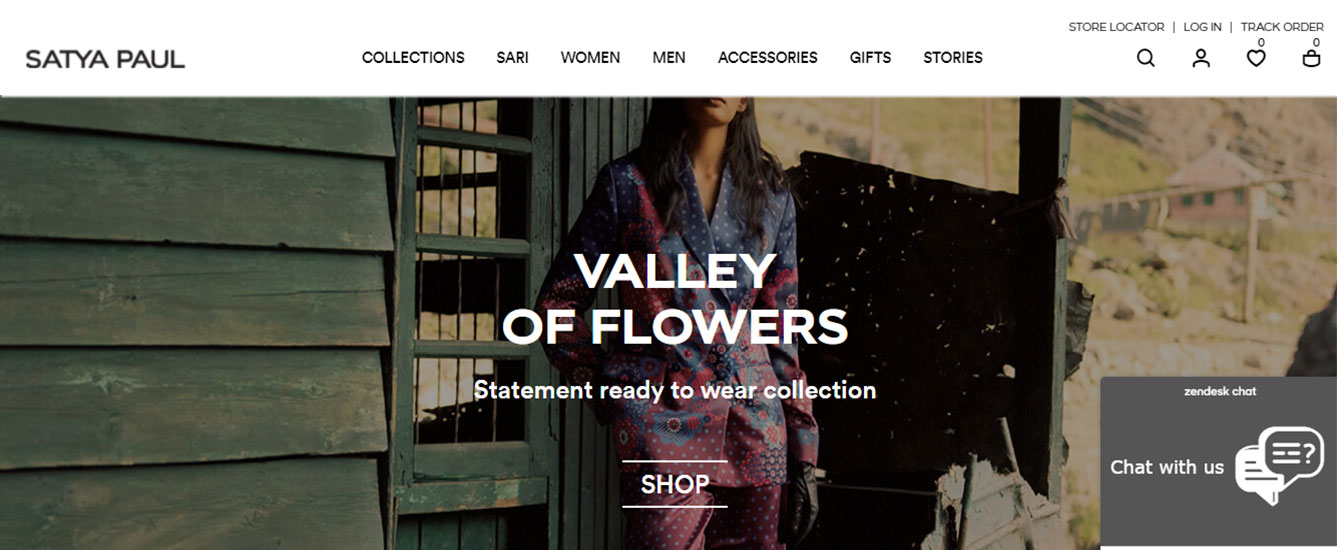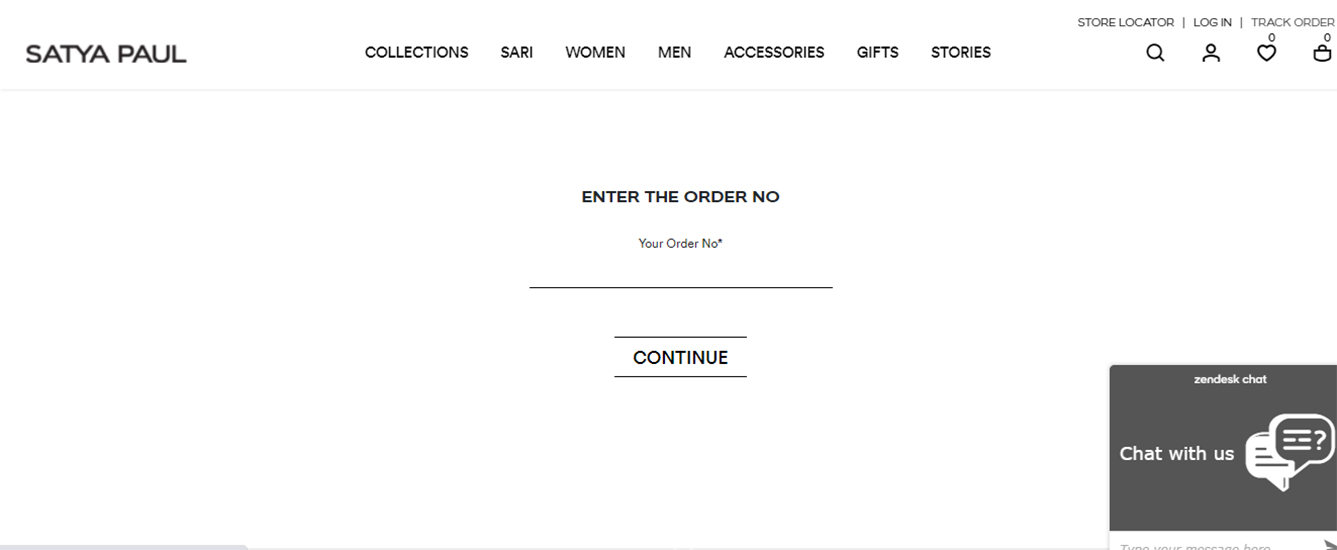 In 1985, the Indian markets were exploded with never-thought before ingenious designs in sarees. They were fresh, artistically blended with traditional patterns, and were head-turners. It was Satya Paul, who was the trailblazer in bringing pattern-based saree prints into being. Headquartered in Gurgaon in India, SatyaPaul has a presence in more than 35 locations in India and also has its feet in the international market. The brand has only added to its list of achievements, ever since they began experimenting with sarees. Picking up on saree to start with was a well-thought plan for Satya and his mates, as it has always been the most cherished wear for Indian women.
Distinctly known for its graphically evolved patterns and brilliant color palette, the brand not only wished to but also deserved to have an online space.
A digital space that would help the brand hit a larger customer base in national as well as international markets.
To identify vulnerabilities in the existing system and rectify them to maximize the clicks conversion and diminish the
To integrate rugged inventory management, infrastructure, and staff management into the system.
Even after establishing an extravagant and an optimally running website, the designer label suffered several hiccups while kicking off their e-commerce business.
After the launch of the website, SatyaPaul enjoyed a huge influx of online visitors but did poorly on the CRO front, and thus having an extremely low conversion rate.
The probable reasons for this were the lack of awareness of SatyaPaul's online presence due to the segmented consumer base and thus authenticity parameters.
Chalking out plans of action for various parameters for the client after studying the market's soaring competition added to the challenges.
Finding the weak areas in the website content, integrating quality links with the website for the SEO and CRO perspective.
Another challenge was also to hunt and scrap the unserviceable links that have lived with the website for long enough.
Message-conveying UI design with detailed information architecture, a fluid user-focused navigation, and a brilliant UX.
Strong payment gateway with multi-level security checks.
Unyscape team developed robust content management and easy administrative management.
The embedded reporting and analytical tools make order management admin and customer-friendly.
One of the major highlights about the website is its easy code-integration tracking so that it is easy for the administration to track the new functionalities added to the website regularly.
The web application is highly responsive, browser-compatible, and is highly scalable.
The next part was to progressively implement other strategies that include optimization strategies like SEO, CRO, and digital marketing to resurrect their e-commerce business.
Utilizing Google's machine learning abilities and blend them well with the recommended keywords to attain the desired results.
The first part of Unyscape's solution was to have a robust website that is built using the best combination of technologies, preferably a website that has a good room for scalability and can handle newer code integrations well.
Client's benefits and Metrics
Immediate business benefits and Metrics:
After implementing the Unyscape's developmental and business strategies, SatyaPaul saw an immediate surge in their business performance.
Digital marketing, remarketing, and cookie-based retargeting helped to reach potential customers.
SEO and data analytics strategies lead to a further increase in the quality influx for the brand.
CRO strategies yielded results that converted this influx drastically.
Every loophole existing in a system whether e-commerce or offline commerce, is an opportunity to learn.
The Digital-first approach can be fruitful for contemporary businesses but to implement the digital platform for a physically existing retail chain needs holistic planning.
Targeting potential customers in the quality hours of the day serves to be one of the best practices.
Probing into customers' needs is extremely crucial in the initial stages of project.
Ever since SatyaPaul vested their time, energy, resources, and faith in our Unyscape team, the project has been developed and maintained on a priority basis. Our team fiercely chased the deadline and achieved desired results.