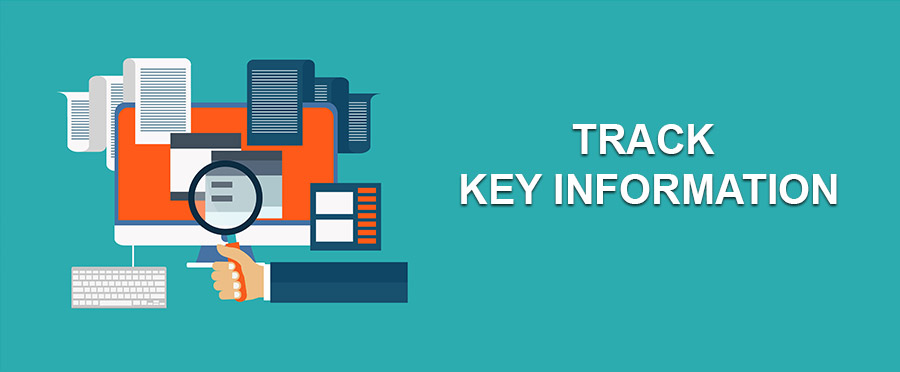 Today, one of the most common challenges faced by many marketers is to measure the impact and effectiveness of their marketing campaigns and provide relevant answers to the fundamental questions on – 'what's working and what's not?
Undoubtedly traffic is paramount to any website. It not only makes your business gain online visibility but at the same time also allows prospects across geographies to find your site.
However, to be able to stand out in this ever growing market and attract the right audience is an overwhelming task. As a marketing professional, it becomes a key aspect for them to track the performance of their marketing campaigns and drive maximum results and value out of it.
Although, Google Analytics is a great tool to dig information and key metrics such as – how many visitors came on your website, how many stayed, how many looked at each page and their navigation journey, their demographics etc. but these still give you a very basic information about your website.
One of the fantastic ways to get more accurate, precise and deeper information from each of your marketing campaigns and its overall impact is the use of UTM parameters.
UTM, also known as Google's Urchin Tracking Module, is a simple code or tags which are added to the end of the URL to track key information such as a source, medium and the campaign name.
These simple code snippets do not affect the performance of the page in anyway, but when a user clicks on the URL which has UTM parameters embedded in it, these tags are returned to your Google Analytics that enables you to analyze the referral traffic accurately.
Here's an example of a normal URL:
http://thisisyourwebsite.com/
Here's an example of the same URL with UTM tag:
http://thisisyourwebsite.com/?utm_medium=email&utm_campaign=autumnsale&utm_source=newsletter&utm_content=banner+link&utm_term=segmentation
The highlighted section in the above URL is a UTM code embedded in it. It is important to understand that failure to append UTM codes will only hinder the effectiveness of your marketing campaigns leading to ambiguous and corrupt visitor data showing up in Google Analytics.
A UTM code which is appended to the website URL consists of five components or parameters such as campaign medium, campaign source, campaign term, campaign content and campaign name. These parameters enable you to track insightful data on each campaign(s) that drives traffic to your site and helps you understand its performance and effectiveness.
A quick glance on the UTM parameters:
Now that you have UTM parameters placed in your URL, you can easily track relevant information from your Google Analytics.
There are two ways to find the UTM information in your Google Analytics dashboard:
1) Acquisition > All Traffic > Source/Medium

2) Acquisition > Campaigns > All Campaigns

5 Best Practices for UTM Tags
3 Most Common UTM Pitfalls which you must avoid
While everyone is aware that adding UTM tracking codes to a website enables Google Analytics to provide accurate insights on the visitors, however, still many marketers rush to implement UTM tags that leads of inaccurate and cumbersome data. Outlined below are some of cases when you should not use UTM parameters to your links and leave the links as it is.
We hope that this blog post helps you solve some of the UTM related challenges easily. A right approach and awareness on the common UTM mistakes to avoid, can help you gain a better understanding of your visitor and the customer buying journey.