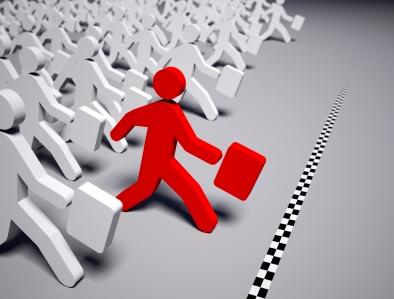 The business of SEO is business. It is unarguably, a result oriented task. Moreover, the metrics- rank, traffic, or conversions- to measure the SEO?s performance forms a large part of the focus of the SEO professional. That being said, the SEO professionals are increasingly counting on the tactics like?link building, on-page optimization and content creation that will peddle up their results. Focusing on tactics that produce results makes sense, but spending time in understanding and tracking trends in the competitive landscape, when done right, will have a positive impact on the aforesaid metrics. These steps will guide you how to go about it :-
Identify the potential SEO competitors
This primary step is mostly helpful if you?re starting out as a new user and starting everything from scratch to identify all the potential relevant competitors of your business. The criteria for considering a potential competitor mist not restrict only to the companies or sites offering similar type of content, services or products, but should also include sites that compete with your site in the search results against your pre-decided keywords.
Validate your SEO competitors
The decision and criteria of who is my potential competitor is critical. So much so that after a thorough research it is always helpful to validate your findings. This can be carried out by analyzing and filtering out those who are already ranking and to which degree are they showing up on the targeted keywords. To span out new potential ones, you can go beyond the previously used sources- this could be those sources for which your competitors or yourself are still not getting ranked.
TIP: Additional ways to tap in potential competitors –
Look at other search engines too. Consider Bing too, as it may show you some competitors that Google missed, especially on for the paid scenario.

Explore with social media users and groups. This source media can help find new competitors.

Make use of Google Alerts to monitor mentions of your keywords. This may reveal other potential competitors.

Consider talking to your sales team. They can give insight from prospects about the competitive landscape all the time.
Compare with your SEO competitors
After creating a repository of your competitors it?s action time. Gather, list and compare your site performance to your competitors, make use of all the relevant data to select and prioritize the keywords. The criterion of comparison could range from keyword relevance, current rankings, search volume, ranked pages, domains? link popularity, content optimization, page result features and characteristics and many more.
Pick your target keywords
The finalization on choosing target keywords will arrive after the gathered data from your site and your competitors, against the specified criteria. Relevancy, search volume and profitability could be some of the factors in deciding that. The best time in the process is when you emerge on top from a popularity and content standpoint.
A useful tip: Whatever results you receive in the process, try to compete but never copy.
Goodluck mate!